BUYATAB Vancouver based on an E-Commerce market place restaurant gift card shopping that aims to give the customer a board selection of digital gift cards, to those who have a really busy lifestyle, and to whom want to send gift cards all over Canada. on the other hand, research indicates, this kind of business is profitable for restaurants because whoever gets a gift card approximately takes between 3-12 mouth to redeem the gift card.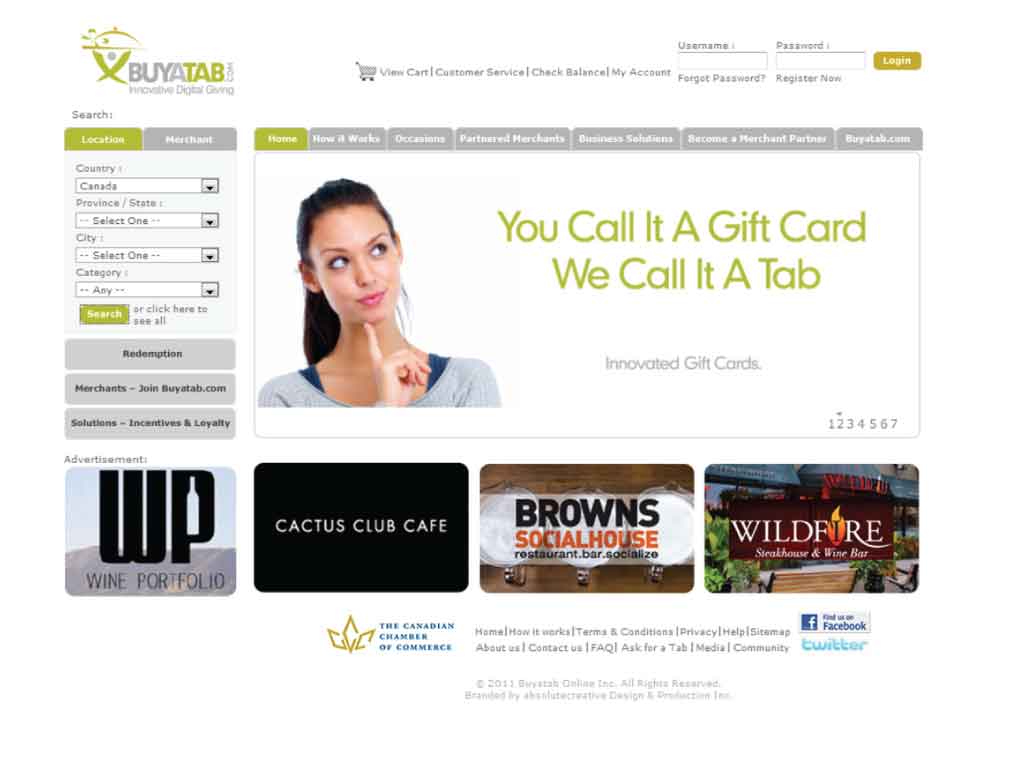 building a brand for online market place business and eCommerce website platforms in B2B and B2C front end and back end challenges with brand strategy aligning with the web strategy.
The name and the symbol capture the joy of finding a perfect restaurant gift card from seemingly endless restaurants. The color sham and the character shape is modern, elegant, joyful, convenient, Friendly, easy, and fast. Font conveys how serious is the company, and the name is direct to the nature of the business.
now BUYATAB is a change from restaurant gift cards to e gift card solutions such as air Canada, Wholefoods, Fairmount, Roots, Cineplex, Walmart, and so on.