Marketing Agency Vancouver - Canada
Today, as the work environment becomes more competitive in all areas, many small and medium-sized businesses are looking to work with marketing agencies to increase the efficiency of their company and make more profit while answering their questions. If you are a business owner looking for the right marketing agency to work with, you need to know the nature of the work of these companies and what services they provide.
In this article, we try to define a marketing agency, introduce its types and explain the services they provide. Here are some key pointers in moving your agency forward to help you make that decision.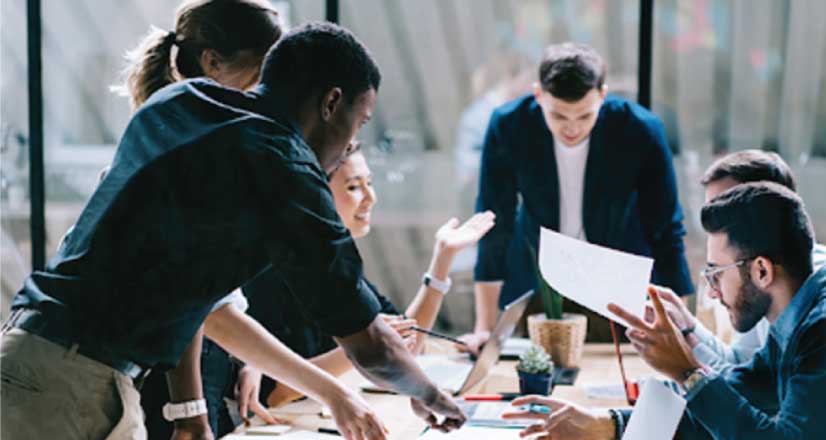 What is a marketing agency?
At the beginning, we define marketing agency. In general, a marketing agency, also known as a marketing company, is an agency that helps its clients implement and manage marketing strategies to achieve their business goals.
In general, what a marketing agency does for you is divided into three parts:
Identify valuable marketing strategies
Implement and implement marketing solutions
Evaluate marketing results
With these three in mind, you can get an overview of what a marketing agency does.
Agencies with different forms and capabilities operate in the field of marketing and each of them provides a variety of services to their clients depending on their type. If you want to choose an experienced and capable marketing agency to improve your business, you need to know its types and services to make the right choice.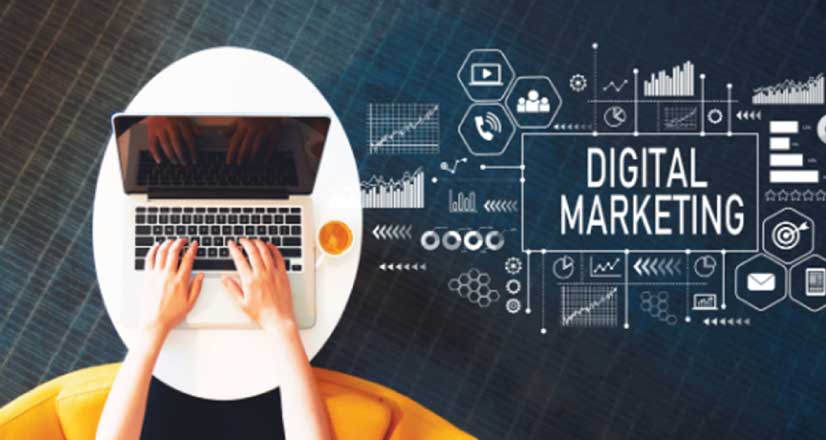 Types of marketing agencies
In general, in the field of marketing, we have three types of agencies, each of which offers services to their customers depending on their type:
Search engine optimization or SEO
Pay Per Click (PPC) ads
Managing social media and advertising in the social media space
Web site design and development
Website maintenance
Content marketing
Email marketing
Conversion Rate Optimization (CRO)
Review management
Some full-service marketing agencies may offer more than just what they say, but most of the services offered by most marketing agencies are the ones mentioned above. If you want to access all the services and consult the agency in all areas of marketing, you should go to a full service marketing agency.
Specialized marketing agency
Specialized marketing agencies only serve you in one or more of the cases listed. For example, an SEO agency helps you manage your search engine optimization campaigns; while the activities of a web design agency are focused on the field of website design and development.
Some full service agencies offer specialized services in areas such as SEO or the web. Keep this in mind when choosing an agency.
Traditional marketing agency
Despite the marketing trend towards digital space and the interest of most business owners in this space, some marketing agencies still offer their services in the traditional way. Traditional marketing agencies, unlike digital marketing agencies, focus on traditional marketing services. Some of the services that these types of agencies provide are:
public relations
Brand management
Print marketing
Advertising on radio or television
In fact, your budget, needs and business goals determine which marketing agency is right for your business.
What are the duties of a digital marketing agency?
There is very little content in this field on the Persian web and even the English web. Perhaps the idea of ​​digital marketing agency tasks is a specific issue and does not require further explanation. On the other hand, various sources in this field have focused more on the tasks of digital marketing specialists.
Digital marketing agencies usually define a variety of tasks for themselves. Of course, each agency is more specialized in some tasks, depending on its specialized teams and the special abilities of its staff.
As a result, specialized agencies have emerged. For example, agencies that focus on one or more specific services, such as a specialized social media marketing agency that specializes in promoting and promoting your activities on various social networks. Naturally, depending on your needs, you can choose a specialized agency or a complete agency for outsourcing.
Market and business study
The first step in working with a digital marketing agency is to study your business and its target market. A good digital marketing agency will try to get to know your business and the market in which you operate before any activity.
Of course, there are many ifs and buts in this regard. Items such as the complexity of your business, the clarity of your expectations from the digital marketing agency, the amount of budget allocated to these activities, and… can affect the quality and quantity of activities at this stage.
For example, sometimes a business comes to our digital marketing agency, Novin Marketing, with requests for brand development and online advertising. In this situation, studying the market and business is a serious and time consuming task.
But sometimes a business comes to us with specific and simple demands, such as getting a ranking on a specific keyword, or designing a site with predefined features, or producing a certain amount of content on a predefined topic. In these circumstances, the issue of studying the market and business is usually much less important, though not insignificant.
Finally, do not forget that if you do such a study on your business, be sure to receive a written copy of it and check it if there is a discrepancy with your business, and inform the agency.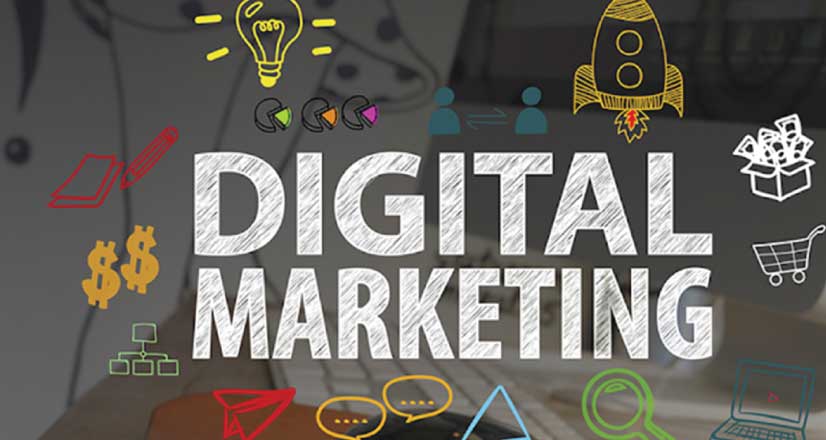 Develop a strategy and plan
Naturally, this section can be complex or simple, depending on the previous section. However, for simple demands such as the SEO of a particular keyword, or complex demands, this part of the digital marketing agency cannot be removed. In fact, a good strategy makes the difference between failure and success.
Benefits of working with a marketing agency
Given the wide range of services provided by marketing agencies, working with them is beneficial for any business. Here are three key pointers in moving forward with your marketing agency:
A marketing agency helps you identify results-oriented strategies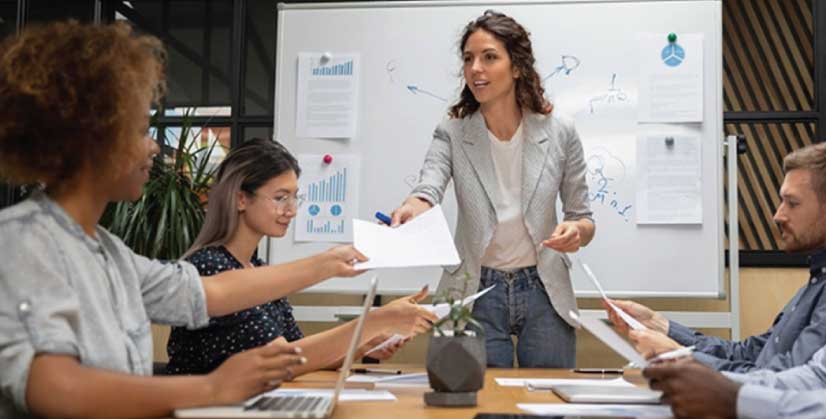 A high-level marketing agency can help you design a comprehensive marketing strategy for your business that will help you get the most out of your business. With a comprehensive and appropriate strategy, you can better evaluate the effects of marketing; By doing this, you will also be able to identify channels that will help you achieve your goals.
A marketing agency helps you manage and run your campaigns
If you do not have the technical knowledge and experience to launch and run your business campaigns, marketing agencies can help you do just that. Working with a marketing agency gives you access to people who specialize in your business; these people can manage your campaigns according to their background and expertise. So you can focus on marketing and you can focus on running your business.
When you decide to go it cheap and risk the low bandwidth you are only fooling yourself.
A marketing agency helps you monitor results and optimize campaigns
Marketing strategy requires continuous optimization and monitoring to get the best results for your business; Marketing agencies do this best.
Some full service agencies offer services such as Custom Reporting. By looking at this report, you can see exactly how your marketing spending has impacted your business. If you are not happy with the results of a particular channel, the agency can help you put your business on the right track and move toward your goals by changing parts of your campaign or channel.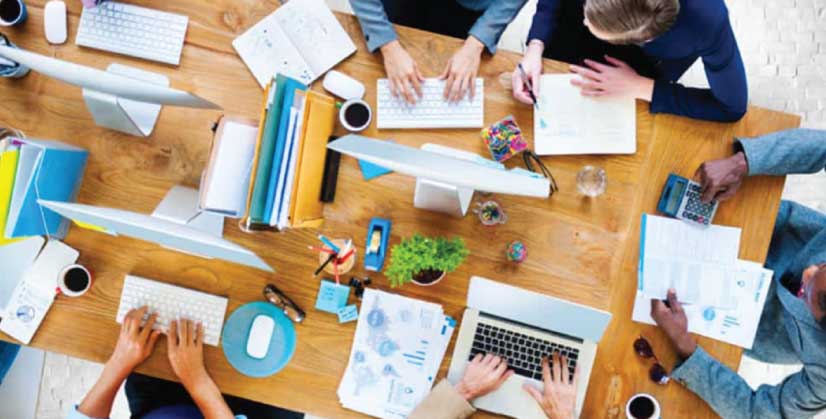 How to choose the most suitable marketing agency?
Now that we are familiar with the concept of marketing agency and the services it offers, in this section we will explain how to choose the most suitable agency for our business. You need to do something before deciding to work with the agency. We will discuss these measures below.
Research the agency's marketing services
First, research the services that a marketing agency provides to see if the agency is right for your business. For example, if you want to redesign your website and invest in SEO services to attract more users to your website, it is better to work with a full-service digital marketing agency.
On the other hand, if you are planning to make a TV commercial or manage your business magazine ads, a traditional marketing agency can better meet your needs.
It is a good idea to spend enough time reviewing the websites of various marketing agencies to make sure that the services they provide are relevant to your business goals.
Check the prices of services of different agencies
You need to make sure that the marketing agency costs you in line with your budget. Of course, keep in mind that in relation to the result you get from working with the agency, the more money you give, the more you will eat! Therefore, it is better to be careful in choosing marketing agencies that mention cheap services in their advertisements.
Professional agencies provide you with the price of their services in a transparent manner; so you can calculate exactly how much you expect to pay for a marketing agency service.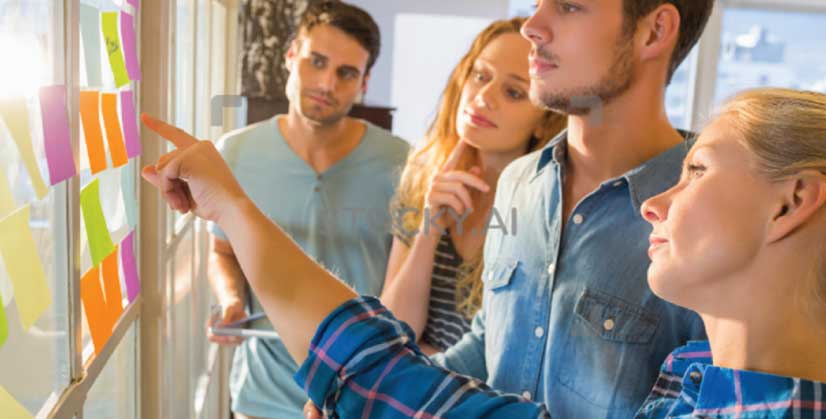 Check the location of the agency
Before choosing a marketing agency, you should consider its location and consider the distance from the agency to your business office. If you prefer to meet with the agency officials in person, it is better to choose an agency that is close to your place of business.
Note that some agencies have multiple offices in different locations, so you should check how close their branch is to your place of business. In addition, some agencies can rely on technology to hold virtual meetings; this allows clients to seek advice from IAEA specialists from anywhere, and also avoids face-to-face encounters and unnecessary risks during a viral epidemic.
Review previous marketing agency results
Before you choose your marketing agency, you need to make sure that they are able to deliver on the promised results. Spend some time reviewing the agency's portfolio and activities and customer feedback, as these can well show you how well the agency is able to meet its obligations.
If a marketing agency has not published its portfolio, this is a warning that you should heed before making a final decision.
Make sure the agency works for itself. For example, if you are looking for an agency with SEO expertise to help you rank high on Google search results, you should choose an agency with a high ranking. To do this, go to Google and search for keywords such as "Top SEO Agency". If the agency you intend to work with does not rank high, they will not be able to help you rank high in the search.
Consider the background of the agency
The next step is to make sure the marketing agency has experience in the services you are looking for as well as in your business industry. Although some agencies introduce themselves as full service, they are not necessarily experienced and prominent in all the services they provide.
Take a look at the agency's website and social media pages to make sure the members of the marketing agency's team are able to provide you with the services you want.
Contact the agency's working team
Lastly, before you decide to work with a marketing agency, talk to them and talk to their team members. You need to see if these people have enough knowledge in your field? Are they friendly and friendly? Do they give you enough time to get to know and understand your business routine and goals? If the answer to these questions is no, it is best to remove the agency name from your list.
Communicating directly with the agency team will give you a good idea of ​​working with the agency and you will be better able to decide which ones to choose.
Today, marketing agencies play an important role in the success of businesses and their achievement of their goals. By providing various services, these agencies ensure the growth and development of businesses in all areas and help them to be on the right track to achieve their long-term business goals. By choosing an agency that is able to meet its obligations, managers are relieved about marketing and can focus on running their business.
In this text, after defining the marketing agency, we introduced its types and explained the services provided by the agencies. After reading this text, you can now decide on choosing the right agency for your needs by considering your business scope and evaluating service providers.