SEO Services in Vancouver
An Introduction to Digital Marketing and SEO Services in VancouverIntroduction
How much do you know about digital marketing and the vast world of a digital marketer? Have you ever talked to a digital marketing expert? If you live in Canada or Vancouver, have you ever been looking for a SEO services in Vancouver to improve your business conditions and further profitability?
The digital marketing world is a world full of different perspectives. It is certainly not necessary to figure out all these ways, but the best thing is to find out more if you are looking for a service. So if you are interested in SEO or Digital Marketing or more importantly looking for SEO services in Vancouver, never miss this article.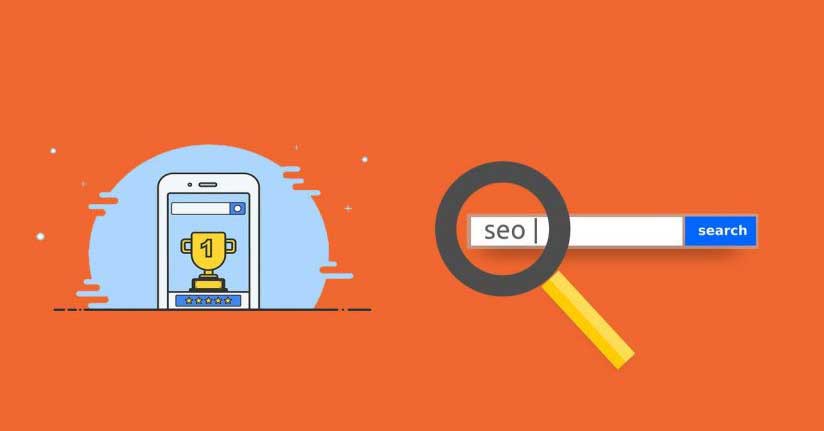 The term Search Engine Optimization is in fact the full form of the word SEO, recognized by the advent of search engines in the 90's as a scientific branch. As a matter of fact, SEO reaches out to site owners and designers and provides them with the opportunity to improve their search engine rankings by showing their competencies (by considering international standards). In fact, the more successful a SEO site is in meeting these standards, the better the search engine results will ultimately be. This set of standardization is the so-called increase of website rank in search engines, especially Google.
Google and its search engine are unique and it is obvious why they are unique. The major search engine for users around the world is done by this search engine, there is a big gap between Google's first rank and second place at the list.
Of course, it is not to be overlooked that these global standards are derived from many users' interests and opinions in cyberspace. A professional SEO will ultimately keep three groups of people completely satisfied with the site: the first category is website users and audiences, the second category is website owners and investors, and the third category is Google's own search engines.
The science is about 15 years old and is one of the new technologies. Shortly after the advent of the Internet in the world, and after internet usage became epidemic, SEO began to take its place as a job and a science among technology lovers. Here's what we're going to tell about our Vancouver SEO team.
The unbroken link between SEO and digital marketing
Just five or six years ago, there were not a lot of people who had heard about SEO and digital marketing technology. But the advances in science and technology have made these terms and jobs well known to people, especially for Internet users.
But what is digital marketing? We can see digital marketing as a continuation of the SEO process, and indeed a complete SEO task. The job of a digital marketing specialist or so-called digital marketer is in addition to working with SEO, providing text and digital content production services, professional advertising services, internet marketing, social network management and, of course, reliable support. However, not all of these tasks are usually handled by one person, and a digital marketing team or company takes over a site. Although working on SEO is a relatively small or local website, it can be the job of a SEO expert.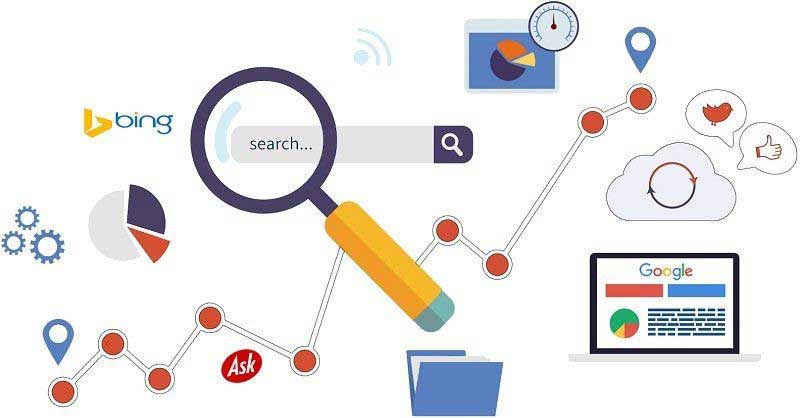 What services are expected of a digital marketing agency?
In one sentence, zero to one hundred births, growth and training of your website is the task of a digital marketing agency. Your chosen agency will set up your website or online store. It will continue to develop it. Relevant content will generate and load your website on a daily basis. It will protect your website information from security breaches, malware and hackers. Your site ranking will also increase in the search engines especially Google. Of course, there are other activities and services that you will notice when you sign a partnership agreement.
Management of social media is another service of digial markeing agencies.
Like any other job, it is impossible to disclose a small detail of what is going on in digital marketing agencies because there will be many challenges and problems facing your digital marketing team or team. So if you want to get this job more than we've talked about, it's best to contact a professional SEO site or consulting company right now to get expert advice from that company. If you are a resident of Vancouver or need SEO services in Vancouver, be sure to contact us.
What does a SEO services company in Vancouver do?
All of the above can be accomplished with a few key SEO services. A good SEO company should have all of the following in its contract.
Web Structure Analysis
Google and other search engines insist that you design your site for the user, not for the search engines. Of course, in order to gain users, your site must also be relevant to the search engines themselves so they can see your site and then show it to users.
HTTPS or HTTP
The letter S at the end of HTTPS means the security of the website. You need a secure website even if you don't have credit card payments online. Because Google prefers secure sites to other sites.
Launch Analysis
We are looking for ways to analyze site data. If there are no user analytics platforms on a site, they must be installed to determine the behavior of the business owner. The result will be very helpful in predicting the future of the market.
Robots.txt
This file is used to prevent search engine crawlers from accessing a series of pages of the site (for any reason).
Site Errors
Errors on a site send search engines signals that they are unreliable. So search engines realize that that site is not worth displaying in the search list. Common Errors include Error 1, duplicate content, or duplicate tags. We make this kind of errors to zero in our clients site optimization projects.
Index of Site Pages
One of the most important seo services in Vancouver agencies are indexing. Indexing the pages of the site means that the page is already viewed by search engine robots and is considered to have sufficient quality content to display when searching for a related keyword. Indexed pages appear in the search results list and thus increase the chance of an organic site visit.
Map site
A site map is a list of all the pages of a website that you want the search engines to index. In fact, a good map site will shorten the time spent on site optimization.
Page Speed
The user experience is very important for search engines. Since internet users are not very patient, the speed of a site is very effective in ranking it.
Meta Elements
Title tags and duplicate content in general can all have quite negative effects on site rank. So note that meta-site components must be optimized for better results in search results pages.
Exchange rate
We're looking for ways to better harness people for the purposes of the site through the user experience. For example, we post a variety of methods, such as contact form or inserting social networking accounts to connect with users.
Off-page analytics
Much of your SEO success happens off-page and off-page analytic is one of most important seo services in Vancouver agencies. On review sites, industry blogs, online directories and more. The good part about this is that if you are really popular and there are positive comments and opinions about you online, you can easily get the best ranking for your keyword. Conversely, if you find an unpopular company or a bunch of negative comments, no matter what good service you offer, you will be out of the list.
So we, as a Vancouver seo agency, first focus on what is being said about you in internet. Then we try to use what people say about you to your advantage. If there is still a negative outlook, we need to plan their response strategy and customer service. Our overall goal is for you to have a credible online presence so that users can trust you and your work. In this part of the site optimization process we use the following tools:
Increase organic hits
Concentrate content on neighborhood and target area
Unique tag titles and meta descriptions for each product and service
Fixed name, address and phone number (NAP) in all parts of the site
Repeated and valid reviews
Reliable directory listing
Measures to improve site authorship
SEO Services in Vancouver, easy to access!
Vancouver is one of the world's best-known cities with many immigrants from around the world. If you are a Vancouver resident looking for SEO services in Vancouver, we will provide the best service you can get in this great city.
You may have set up a new site for your company. But you have definitely noticed that you cannot find your site's name on the first pages of Google. So you have definitely wondered how much it is hard to make your website in first rank. Yes, that is so hard. Digital marketing and SEO is not simply a matter of posting and everyday internet usage around the world. Studying, practicing and repeating and keeping up-to-date are the essential requirements of this job. A SEO specialist or digital marketer should be able to analyze your site well within 4 to 6 months, implement all SEO website algorithms on your site and ultimately increase website visits and rank your site on Google. .
Increasing your website's rankings if it keeps up the trend, it can certainly bring your website to Google's front page for some search results in about three to six months, which it will be a huge success. You'll see that after that visitor number of your website increases and it will be good for you and your business.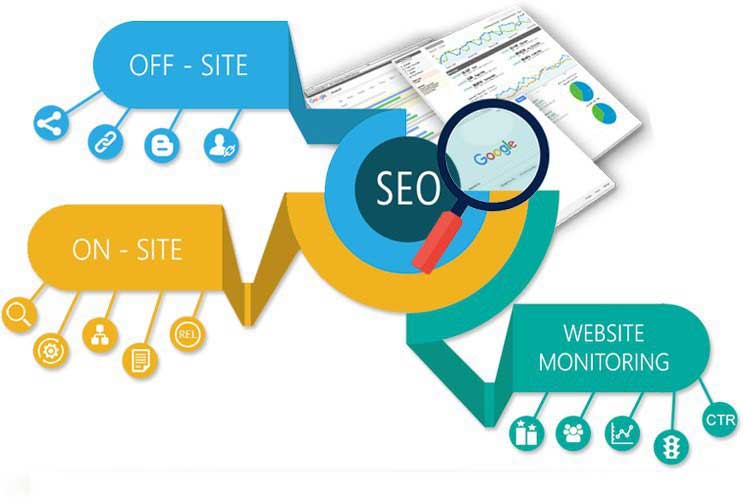 Choose modern agencies and Seo Services Providers in Vancouver
It is important to be up-to-date with a digital marketing agency because the principles of website design and content production are constantly evolving. Along the way, there are many features added to the space, search engines, browsers, and websites that if left unprotected by an expert or agency, will likely fall out of the box soon and rivals the competition.
For example, responsive design in the last couple of years has become more serious in the style of website design, and in a very short time all websites have become responsive or responsive to their design, making this design work only from digital marketing agencies. Now imagine SEO companies or agencies that have not any information about responsive design. They will surely be condemned to failure!
Users and website owners always expect top-notch SEO services to design the best websites with the most eye-catching animations, the highest speed and the most user-friendly design across all browsers and devices. This will certainly make the rivalry of this field very difficult. One of the most advanced defense tools of any company in this field of competition is always being up to date. The sooner everyone learns the concepts of the world, the sooner he will practice it and the more profit it will receive.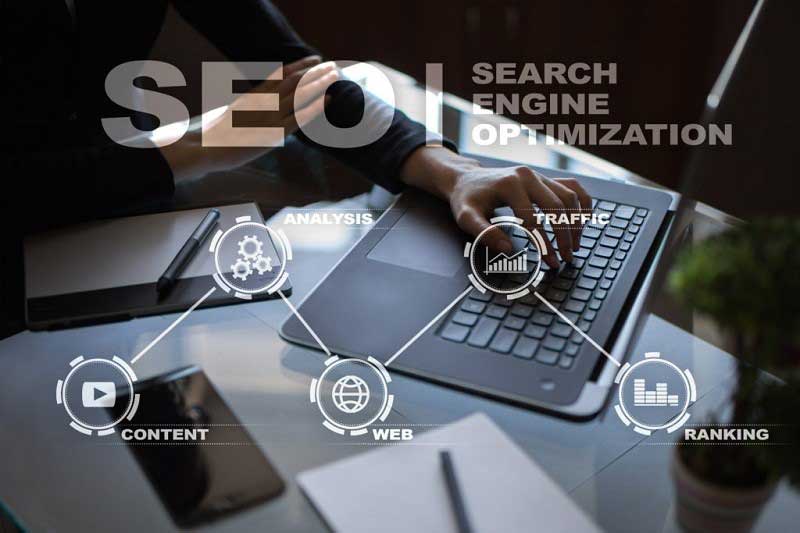 Final words about Seo Services in Vancouver
Finally, it should be noted that you should first of all research more about website design and design. Many websites today are managed with the help of content management systems such as WordPress and Joomla, but some sites also choose to design their own site with the financial power of their own design. Ultimately, it all depends on your budget and your choice. There are many digital marketing agencies and agencies in Canada and around the world ready to get SEO services for your website, but if you live in Canada or Vancouver, you will experience the best SEO services in Vancouver at affordable prices.