Developing Web Strategy
Website is one of the most important customer touch points. To be effective on web, online presence must be part of a long-term strategic plan. So we develop web strategy. This plan depending on business maturity, the needs of the audience and the needs of the business itself, long-term goals.

Web design and Development
Almost every prospect will visit your website at least once when deciding to take the next step. It is one of most important brand touch points. absolutecreative can help you sort through the options to build a web-based strategy that best matches your goals.
Web Development | A Potent Tool for Business Expansion
Web Development Trends
Having a strong web presence is critical for long-term business success. While you may be worried about your social media accounts, your digital marketing efforts will be wasted if your website does not appeal to your target audience. Taking this into consideration, forward-thinking businesses are increasingly investing in web development in order to fulfill the demands of their geeky customers.
Website development is no longer a matter of whether or not it is vital; we know it is today more than ever. The challenge is how to comprehend current customer behavior and build online solutions that provide optimal outcomes.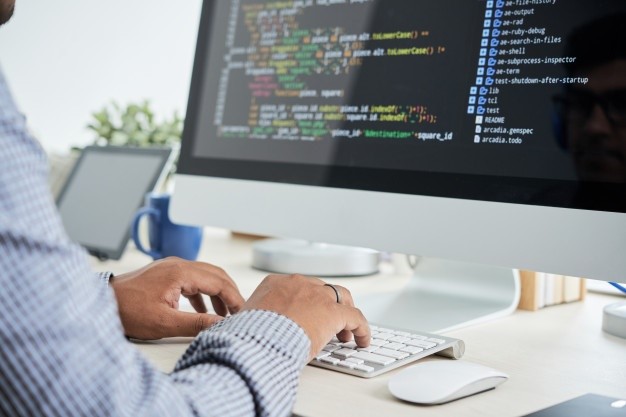 Technology is always changing and innovating new ways to promote businesses on the internet. Being valuable, relevant, and distinctive is the key to success. Creating useful and user-centric experiences is the greatest way to remain ahead of the curve. There are millions of websites competing for your attention.
How will you make your company's website more relevant and appealing in order to stand out and outperform the competition? The best strategy is to keep an eye out for new web development trends and incorporate them as soon as possible.
We at Absolutecreative provide 5 web development trends that you can accelerate your business growth with. Let us turn your business website into an exhaustless conversion engine.
Internet of Things
Machine Learning
Accelerated mobile pages
Augmented reality
Updated Website
The Internet of Things (IoT)
The rise of smart devices and the deployment of IoT has already changed how we design websites and mobile apps. Experts believe that IoT will be found in a variety of settings, ranging from large manufacturing plants and offices to private residences. The notion of IoT is expected to be refined in the future, making it more practical for the web development business.
We are getting near to a moment when people will use their cellphones to operate everything from vehicles to household appliances. Controlling gadgets via mobile phones is becoming more popular as the trend of linking all kinds of items to the internet accelerates. Automotive, smart health, education, and smart homes are all planning to include the Internet of Things into their web development strategies. While some industries are still hesitant to accept change and are waiting for others to take the lead, others are taking the initiative.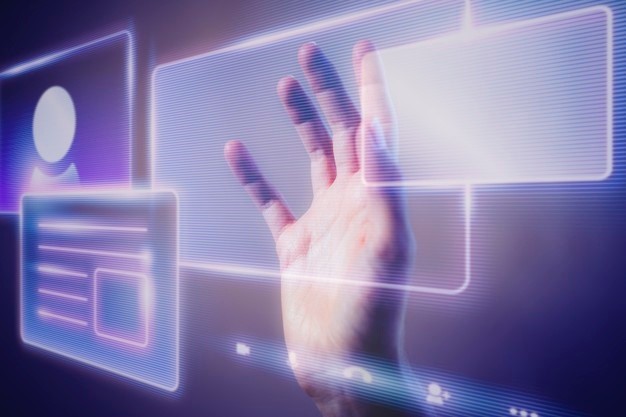 The internet of things is still in its infancy, and realizing its full potential will take some time. Improvements in IoT applications will continue to strengthen the link between humans and internet-connected objects.
Machine Learning (ML)
Machine learning is ushering in a new era of web development in which smartphones, PCs, and other digital devices can do tasks without the need for extra programming. It allows web applications to collect and evaluate data in order to provide suitable recommendations. Smart machines can learn from their past experiences and make intelligent judgments.
Data is what makes machine learning feasible. The algorithm's predictions get more accurate and trustworthy as more high-quality data is supplied. Similarly, the simpler the model, the easier it is to learn. The most essential thing is to choose the right machine learning approach for the job.
Because of the proliferation of mobile devices and applications, data is readily available to marketers and developers. The most difficult task in this regard is to sift through enormous volumes of data and get actionable insights to aid the design and execution process.
Machine learning is important to developers because it allows them to apply essential business insights to any application. Machine learning-enabled websites have a lot to offer, from better consumer experience to high-quality suggestions. In 2021 and beyond, machine learning will undoubtedly have a significant influence on web development.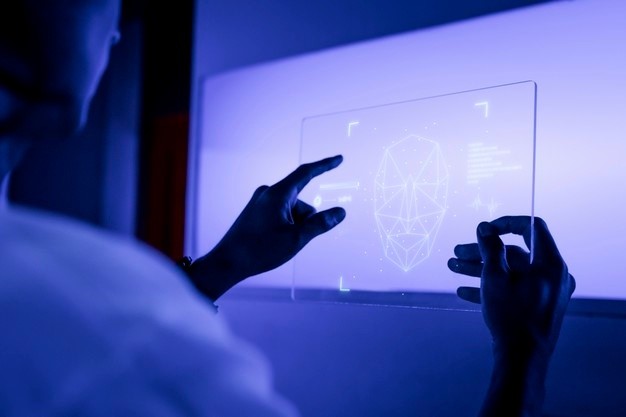 Accelerated Mobile Pages (AMP)
AMP stands for Accelerated Mobile Pages and is a relatively new method of creating extremely fast mobile web pages. Developers may use AMP to create mobile pages that load quickly. A great mobile experience means a lower bounce rate, easier content replacement, and greater ad exposure.
Progressive web apps are another another Google initiative that aims to provide a fast and beneficial user experience where engagement thrives and pain points are minimized.
People do not enjoy web sites that take a long time to load in the Digital Age. Websites that take a long time to load are doomed to fail. As a result, if you want to make a difference with web development, make sure your digital assets operate smoothly and quickly on all devices.
Augmented Reality (AR)
We have seen the emergence of a lot of augmented reality online applications in the previous several years, such as Pokemon Go. The entertainment business has been impacted by both virtual reality (VR) and augmented reality (AR). The web and app development industries are anticipated to continue to be revolutionized by augmented reality technologies. According to industry analysts, AR and VR will produce $180 billion in income by 2022.
AR is a potentially lucrative market for developers and enterprises, as well as a fascinating chance to restructure content marketing. Amazon is one of the few companies that has actually begun to use these cutting-edge technologies to disrupt the retail industry. Engineering, real estate, healthcare, gaming, and live events will continue to experiment with AR in order to provide interesting digital experiences.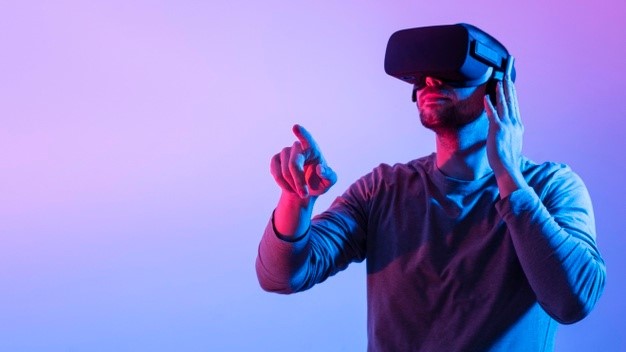 Updated Websites
If you want to create mobile apps with wings, make sure your development plan includes the most up-to-date and appropriate technologies. The advantages of upgrading your site on a regular basis include improved navigation, lower hosting and equipment costs, speed, and relevancy.
Web development firms are always on the lookout for new and profitable technology. In a fast-paced environment where change is the only constant, the only way to progress and provide sustainable business growth is to strictly observe and wisely experiment with new trends. By using new technology, you can embrace the future and give your web development plan a boost.
We are a full-service digital marketing firm that specializes in web development, SEO, paid advertising, social media management, and branding. Absolutecreative.ca offers everything it takes to build your business online, from custom websites to extremely efficient digital marketing tactics.
How Web development Helps in Making your Business Profitable?
With the introduction of new technologies, it is all too easy to lose out on valuable possibilities. This scenario becomes much worse when one lacks the skills to recognize these shifts. This is the case for companies who have little experience with web development and design.
Let's face it: website development agency services have revolutionized the way businesses operate. As a result, for serious entrepreneurs or businesses interested in learning more about the value of websites, this article from Absolutecreative is a great resource.
It makes navigation easy
When it comes to a successful online platform, the user must be able to navigate easily. Basically, the content on the website should be simple to find. As a result, it's reasonable to anticipate the pages to load quickly. As a result, a website like an online auto parts store must include alternatives to help with navigating. This includes the presence of a search box. Users can use the search engine to easily find the section they're looking for. A developer's website achieves this through excellent web design.
It wins SEO battle
When it comes to websites, search engine optimization has become an important consideration. With millions of websites vying for the top spot on search engine results pages (SERPs), search engines had to come up with a new way to list them. Web development and design, on the other hand, are the means by which one can get a better ranking. Title tags, keyword usage, image optimization, and linking, among other things, are all taken into account here. This indicates that the website satisfies all of the criteria for being ranked first.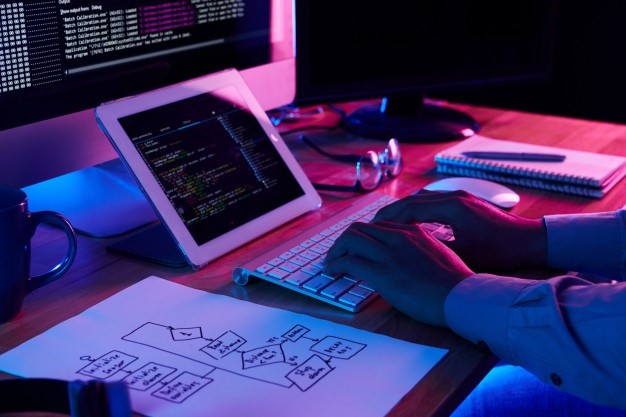 It provides optimized visual content
To be honest, marketing abstract goods and services may be difficult. When a firm just gives a lot of information about their specialization, things get even more complex. Website development adds some flavor to the mix. The company owner may pick the photos to utilize by contacting a competent web designer.
Additionally, the company has the option of selecting the quantity of promotional films and pictures. This will be directed by search engine optimization. Using visual information has the advantage of giving users a clear image of what the product looks like. It appears that not all clients are aware of the services or products supplied by text.
It increases the sales
The quantity of sales made determines how successful a business is. Creating a website, on the other hand, may successfully assist a company endeavor in attracting more customers. E-commerce activity are expected to rise by 41.3 percent by 2022, according to Statista. This shows that online purchases are drawing an increasing number of visitors.
More company owners are racing to do transactions online these days. This is due to the fact that they have recognized an excellent chance to profit from internet sales. The rise in sales corresponds to an increase in the number of consumers. Webmasters are urged to post updates to help promote the deals.
It attracts long-term customers to your company
It is critical to have loyal consumers when the firm strives to extend its wings and expand. However, this may be a difficult process, especially if the entrepreneur employs ineffective strategies. The website's construction and design come in handy at this time. Webmasters can track user behavior using the analytics obtained from the site. It is possible to recognize the consumers who have consistently backed the brand in this section. After identifying them, the business owner should come up with innovative strategies to keep them.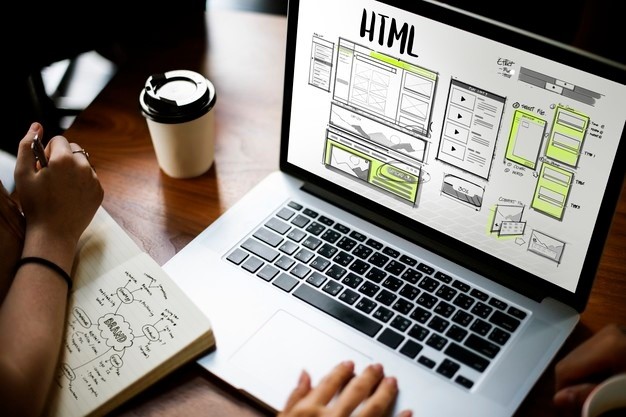 It saves a great deal of budget
Unfortunately, many startups and big corporations fail owing to a lack of earnings. Despite having high expectations for the investment, this is the case. Poor business practices, such as the neglect of online services, are blamed for a portion of the collapse. It should be noted that website design and development is not prohibitively expensive. The webmaster saves a lot of money during site creation by correctly organizing the information. The cost-cutting element of the website extends to the future benefits it will offer to the company.
It brings ads and cash flow
Many advertising have been disseminated on numerous websites, and business owners must have seen them. Well, this is one of the fascinating methods a company may increase profits. Other businesses will approach the corporation to have their advertisements appear on the website. The host website will charge a fee for the advertisement as part of its marketing and advertising efforts.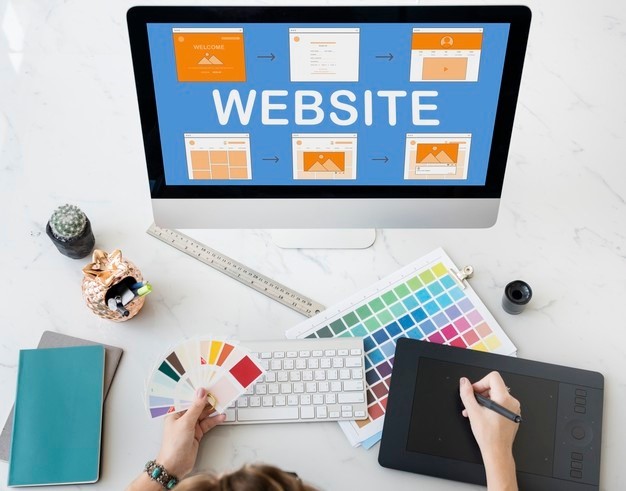 As a result, it's critical to create a one-of-a-kind and well-known website. By concentrating on this, the webmaster is able to bring the website into the spotlight. Those whose websites attract more businesses and advertisements are the major winners.
It streamlies the brand
It's critical to keep the company's brand identity constant while launching a website. This is achieved through web development and design. The webmaster will come up with a unique brand name that will appear in all search engines.
As a result, there is no difference whether the site is on Bing or Google. Furthermore, the logo and name of the company are consistent throughout. This eliminates the possibility of misunderstanding with other competing brands. This has a knock-on effect on the issue of consistency. It is expected that the firm keeps track of its consumers at all times.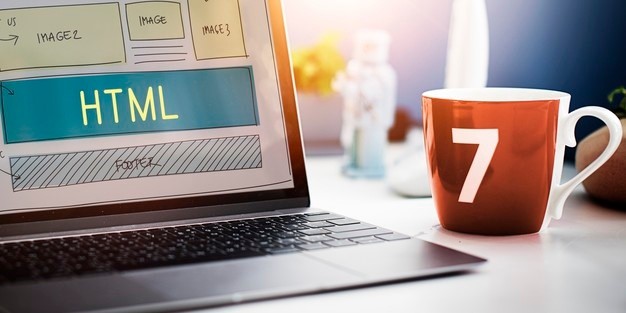 Be Developed, Be Remembered By Absolutecreative.ca
We realize how critical it is for your website to assist you in achieving your income objectives. Delicate factors on a site, such as navigational structure and content, may have a significant impact on how well your site inspires users to perform the activities you desire. Your company need a bespoke, well-structured, and professionally created website in order to have a strong online presence.
Our website development experience is solely focused on creating websites that organically attract visitors and turn them into paying clients. Our skilled developers will assist you with planning, developing, launching, and maintaining a beautiful website that works flawlessly across different browsers and mobile devices. We'll work with you to design the online experience you want for your company.
Absolutecreative assists you in sorting through the alternatives in order to develop a web-based approach that best meets your objectives. Call us now to be developed and be remembered, because customer loyalty still matters.