Easi-Serv Inc. has been manufacturing premium drive-thru windows for more than 40 years. Located in Vancouver, Easi-Serv has been a trailblazer in product innovation and an industry leader in quality standards.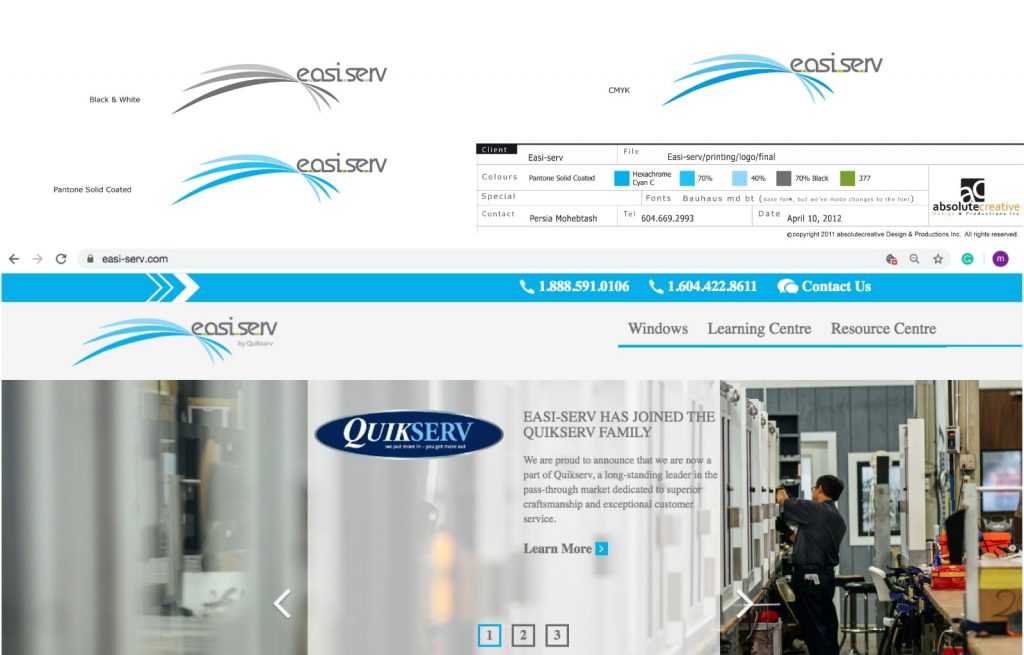 rebranding, identity kit, commercial product photography,
Web strategy, Interface design, and development Our creative team came up with a clean focused, and self-assured logo, to position the client firmly in the manufacturing sector. The creative team opted for an abstract solution that conveys values expected from a successful manufacturing firm: quality product, good customer service, assertiveness, efficiency and competence; and the optimism to overcome technical or bureaucratic hurdles. Easi-Serv prides itself on customer service excellence and backs this up with a one-call- total solution approach. The company values leading QSR chains such as McDonald's, Burger King, Wendy's, Chick-fil-A, White Spot/Chevron, Tim Horton's, Mr. Sub, Country Style Donuts, and others as its customers.