Market Research
We help our clients build a true competitive advantage, win more business, grow faster and generate more referrals. when building a brand, it is essential to connect with audiences.

Corporate and HR research
To be successful, a firm must be able to attract and retain a sufficient level of qualified employees who can represent the firm with distinction.
Research | An introduction to any kinds of research and development
Research and its primary goals
Research is creative and methodical labour done to expand one's knowledge base. It entails gathering, organising, and analysing data in order to get a better knowledge of a topic or situation. A research project might be a continuation of previous work in the subject. Research may duplicate aspects of previous projects or the entire project to evaluate the validity of equipment, techniques, or experiments.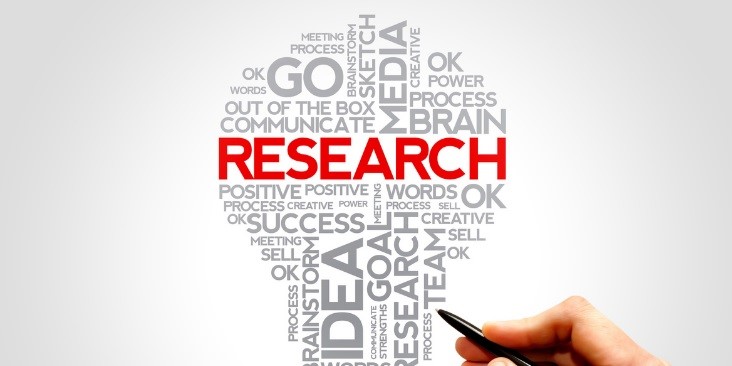 Documentation, discovery, interpretation, and the research and development (R&D) of techniques and systems for the progress of human knowledge are the major goals of basic research (as opposed to applied research). Research methods are based on epistemologies, which differ greatly both within and across the humanities and sciences. Scientific, humanistic, artistic, economic, social, business, marketing, practitioner research, life, technical, and other types of research exist. Meta-research is the scientific study of research techniques.
Absolutecreative.ca is a major branding and marketing agency located in Toronto, helping companies to get the most out their capabilities through conducting any types of researches.
Research in industries
Research has been described in a variety of ways, and while there are some overlaps, there does not appear to be a single, all-encompassing definition that is accepted by everyone who participates in it. "Any creative systematic action done in order to enhance the stock of knowledge, including understanding of man, culture, and society, and the use of this information to design new applications," according to the OECD's definition of research (Organisation for Economic Co-operation and Development).
John W. Creswell offers another definition of research: "research is a series of processes used to gather and evaluate data in order to improve our understanding of a topic or situation." It consists of three steps: posing a question, gathering data to answer the question, and presenting the response. "Studious inquiry or examination; especially: investigation or experimentation aimed at the discovery and interpretation of facts, revision of accepted theories or laws in light of new facts, or practical application of such new or revised theories or laws," according to Merriam-Webster Online Dictionary.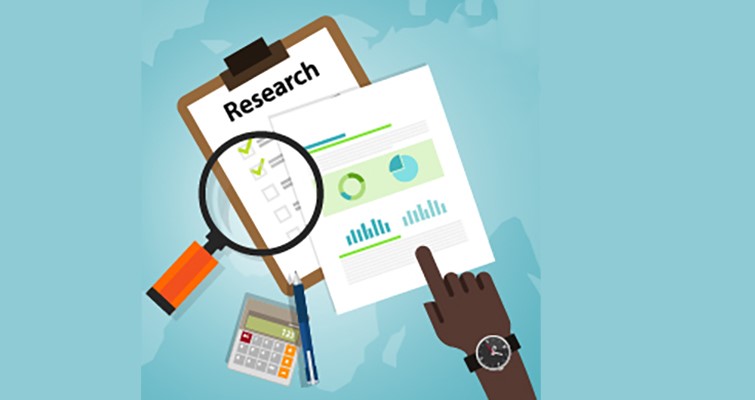 Research and Development
R&D refers to the actions that businesses engage in in order to innovate and launch new goods and services. It is frequently the initial stage of the development process. The objective is usually to bring innovative goods and services to market while also increasing the company's profits. In both the business and government worlds, as well as the public and private sectors, the word R&D is generally associated with innovation.
R&D helps a business to stay ahead of the pack. A firm that does not have an R&D program may not be able to thrive on its own and will have to rely on other methods of innovation, such as mergers and acquisitions or collaborations. Companies can use R&D to develop new goods and enhance old ones.
R&D is distinct from the majority of a company's operating activity. Typically, research and development are not carried out with the hope of instant profit. Rather, it is anticipated to add to a company's long-term profitability. As discoveries and products are developed, R&D may result in patents, copyrights, and trademarks.
R&D is distinct from the majority of a company's operating activity. The research and development aren't done with the hopes of making money right now. Rather, it is anticipated to add to a company's long-term profitability.
As discoveries and products are developed, R&D may result in patents, copyrights, and trademarks. Companies that build up and staff whole R&D departments invest a significant amount of money in the endeavour. Because there is no immediate payout and ROI is unclear, they must estimate the risk-adjusted return on their R&D expenditures—which invariably entails capital risk.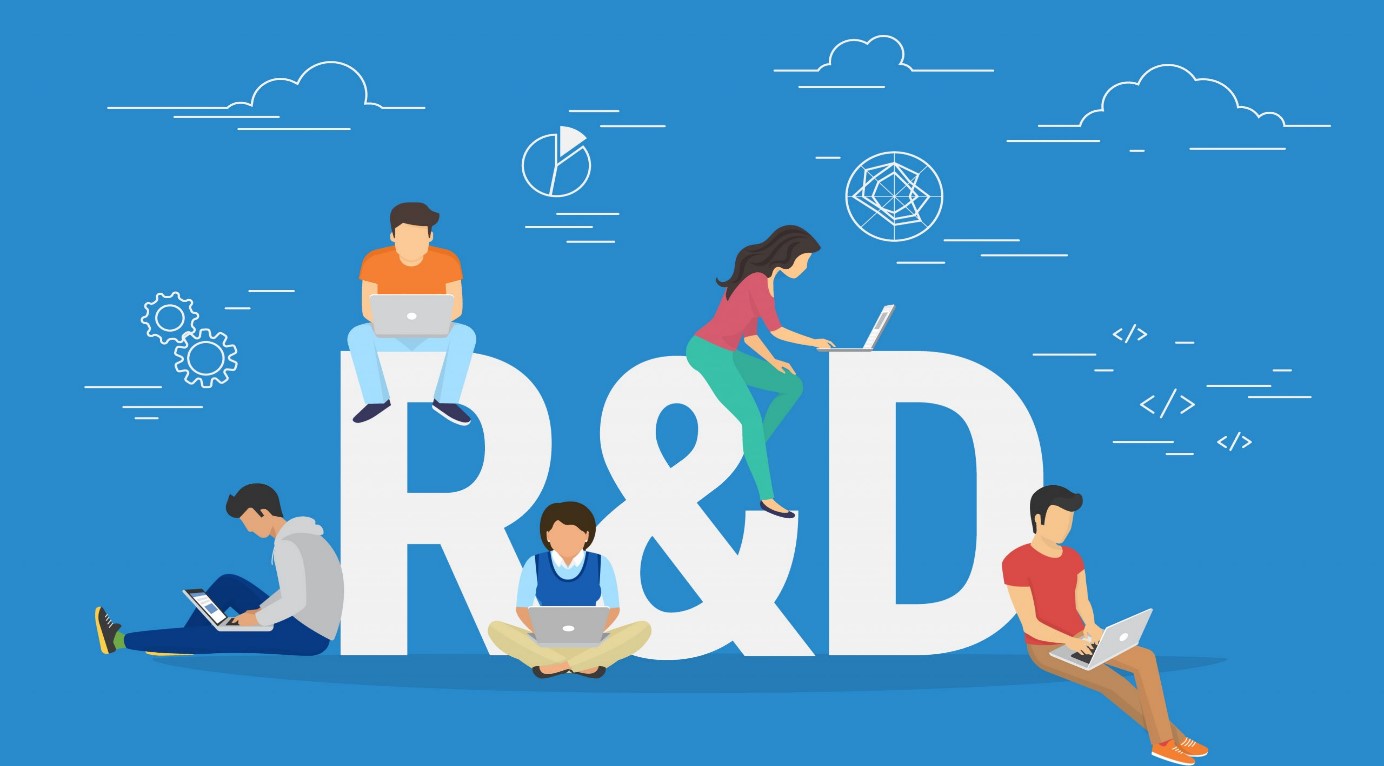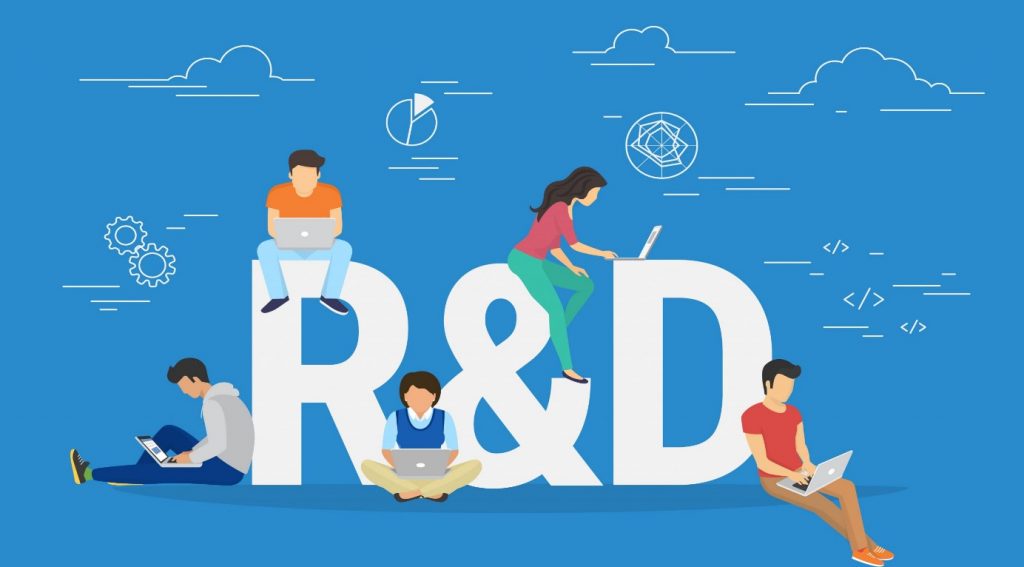 The amount of capital risk rises as more money is invested in R&D. Other businesses may opt to outsource their R&D for a variety of reasons, including size and cost.
Spending on research is an investment
R&D is carried out by businesses in all areas and industries. Corporations expand as a result of these enhancements and the creation of new products and services. Pharmaceuticals, semiconductors, and software/technology firms spend the most on research and development. In Europe, R&D is referred to as research and technological development (RTD).
Although R&D might help a company's bottom line, it is still considered a cost. After all, businesses spend a lot of money on research and development of new goods and services. As a result, these costs are recorded in the accounting system. Any expenditures associated with fundamental and applied research are reported when they are incurred. However, development expenditures might be deferred.
The problem in a world inundated in data is to convert it into something useful, something that can be communicated quickly and efficiently. Absolutecreative takes on the problem full on, using clever research design, perfect execution, and inventive narrative to transform facts into meaning.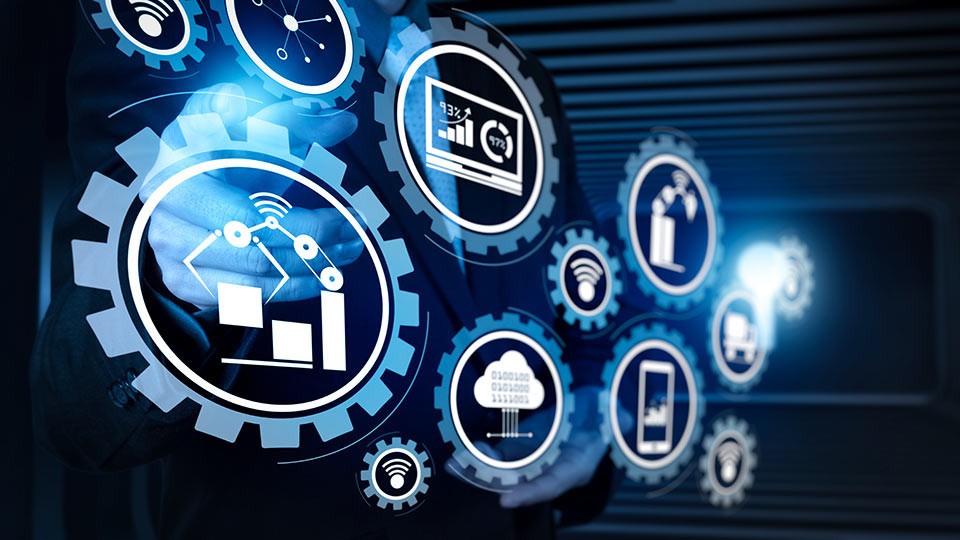 Which Companies Spend More on Research and Development
Companies invest billions of dollars in research and development to create the most cutting-edge, in-demand products. The following 10 firms, according to the professional services company PriceWaterhouseCoopers, spent the most on innovation and improvements in 2020 (the most recent data):
10- Merck (an American multinational pharmaceutical company)                           10.2 Billion
9- Johnson & Johnson (an American multinational corporation that develops medical devices, pharmaceuticals, and consumer packaged goods)                                                    10.6 Billion
8- Roche (a Swiss multinational healthcare company that operates worldwide under two divisions: Pharmaceuticals and Diagnostics)                                                                  10.8 Billion
7- Apple (an American multinational technology company that specializes in consumer electronics, computer software, and online services)                                                11.6 Billion
6- Microsoft (an American multinational technology corporation which produces computer software, consumer electronics, personal computers, and related services)   12.3 Billion
5- Intel (an American multinational corporation and technology company)            13.1 Billion
4- Samsung (a South Korean multinational manufacturing conglomerate)              15.1 Billion
3- Volkswagen (a German motor vehicle manufacturer)                                          15.8 Billion
2- Alphabet (an American multinational technology conglomerate company)        16.2 Billion
Amazon (an American multinational conglomerate which focuses on e-commerce, cloud computing, digital streaming, and artificial intelligence)             6 Billion
Different Kinds of Research & Development
One R&D model is a department staffed largely by engineers who create new products—a process that usually necessitates a lot of research. With this approach, there is no clear objective or application in mind. Instead, research is carried out only for the purpose of research.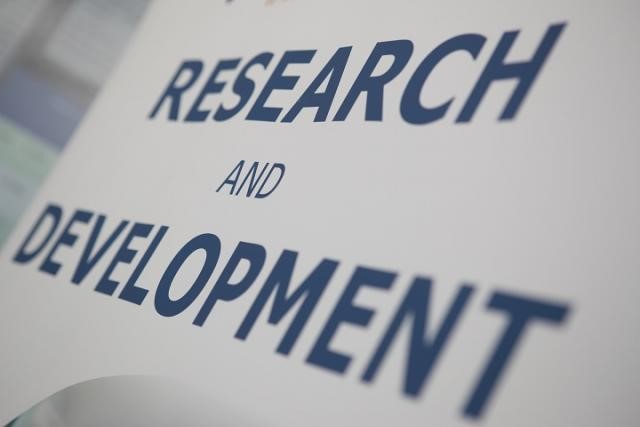 The second model entails a department made up of industrial scientists or researchers who are all charged with doing applied research in technical, scientific, or industrial domains. This model aids in the development of new goods as well as the enhancement of existing items and/or operational operations.
There are also business incubators and accelerators, where businesses invest in startups and offer financing and advice to entrepreneurs in the hopes of developing ideas that they can utilize. M&As (mergers and acquisitions) and partnerships are also another types of R&D since firms join forces to benefit from the institutional knowledge and expertise of other organizations.
R&D and Applied Research
The goal of basic research is to get a better knowledge of the underlying features of an idea or phenomena. In most cases, understanding is the initial step in R&D. These operations offer a foundation of data without applying it to specific goods, policies, or operational procedures. The actions performed to obtain information with a specific aim in mind are referred to as applied research.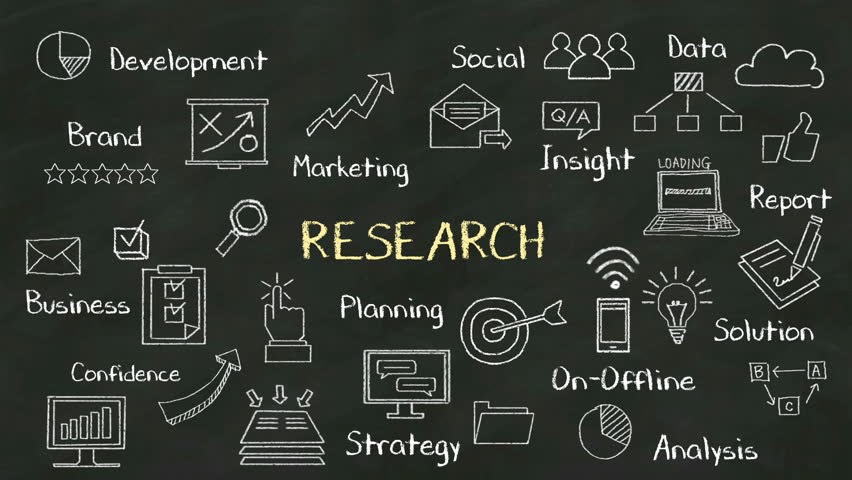 It might involve determining and developing new goods, rules, or operational procedures. While fundamental research takes time, applied research is more time-consuming and expensive due to its comprehensive and complicated nature.
Why R&D is so important for businesses?
R&D is critical for organizations because it delivers valuable information and insights, as well as enhancements to current processes that boost efficiency while lowering costs. It also enables companies to create new goods and services in order to survive and prosper in competitive marketplaces.
R&D is critical for businesses to stay competitive, given the rapid pace of technological progress. R&D helps businesses to develop goods that are difficult to duplicate by their competitors. Meanwhile, R&D initiatives can lead to increased production, which can assist enhance margins, giving you a leg up on the competition. R&D, in a larger sense, may help a business remain ahead of the curve by predicting client wants or trends.
Benefits of Research and Development
R&D is critical to business growth and your capacity to compete in a market, as we've covered. A company that can innovate and adopt new technology while also enhancing old processes has a better chance of long-term success. R&D advantages stretch across whole industries and have a beneficial influence on the economy as a whole.
A sector that spends substantially in research and development will develop and achieve more, including real-world advantages for people. R&D and economic growth go hand in hand in many countries. A government's efforts to expand its economy frequently include some sort of R&D incentive. This is due to the fact that they are intended to boost productivity.
R&D tax credits have become a cornerstone of policy for the new UK government. R&D investment has reached a new high of over US$ 1.7 trillion globally, according to Unesco. In terms of R&D investment, the United States and China are on top. The actual advantages of R&D may be seen on a worldwide scale when advancements are produced that enhance the lives of people, especially those who are most in need.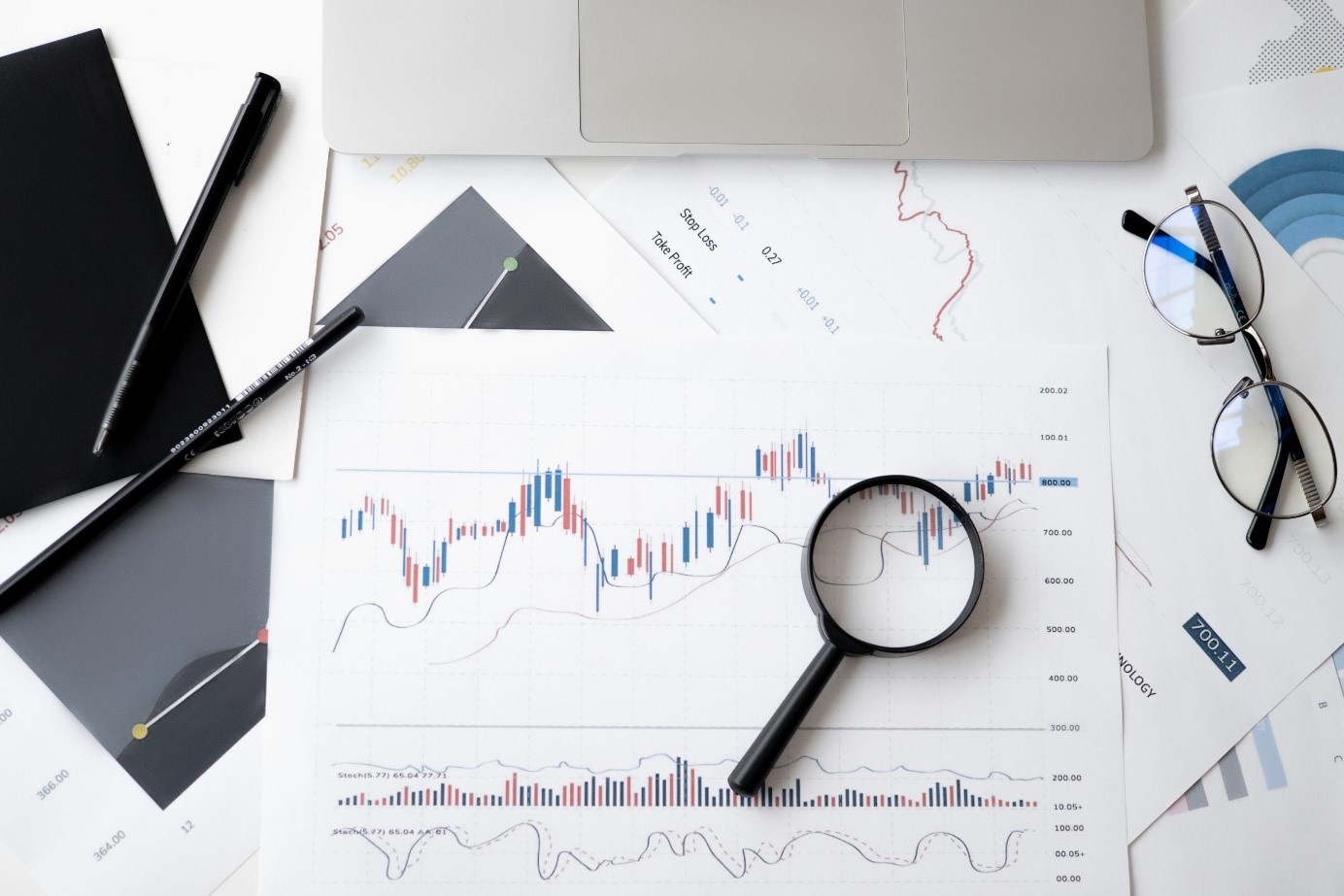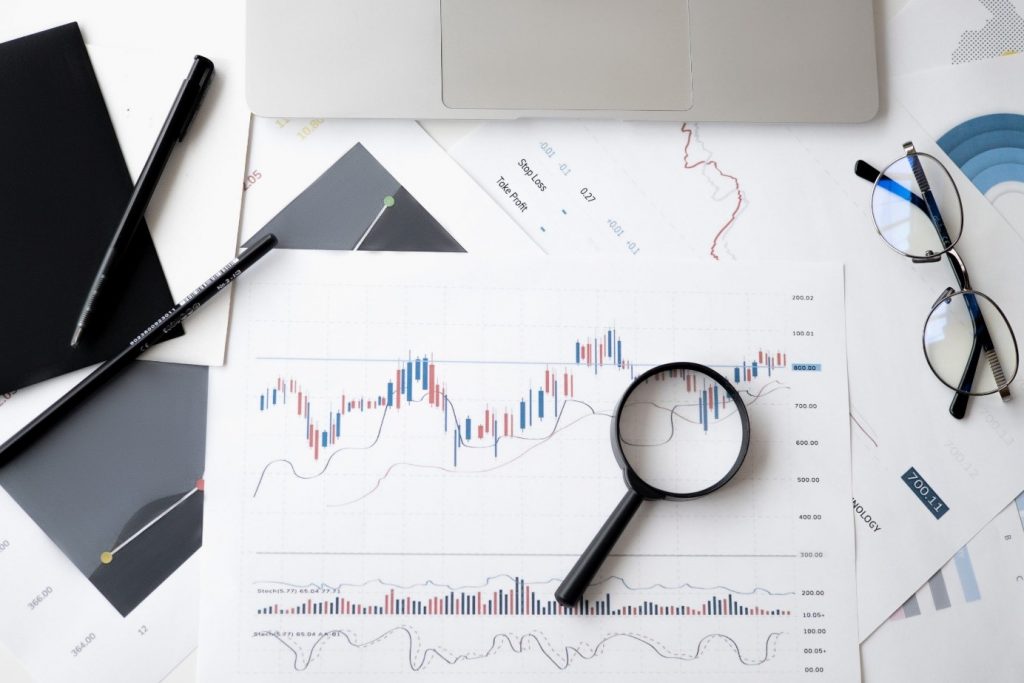 If you're new to R&D, Absolutecreative can assist you in getting started and preparing for future innovation investments. We'll tailor our services to your needs, providing a one-of-a-kind solution.
Finding a financial adviser can be difficult, but the proper one can assist you in developing a financial strategy that fits your retirement objectives. In fraction of a second, Absolutecreative takes the uncertainty out of the process by matching you with ethical financial advisers. Get started today if you're ready to be matched with advisers who can help you accomplish your financial objectives.
Understand Your Market to be Your Industry Leader
Being the first to provide a product or service might help a firm become the market leader. To retain leadership, the product or service must be new enough to attract a consumer base, and the firm must stay on top of market preferences.
When a firm enters a market as a rival to the first mover(s), it can aggressively promote its own version of the product with unique characteristics. Competitors vying for market leadership may spend a lot of money on market research and product development, then utilize customer data to build new features for an existing product.
Market leaders may be able to influence market pricing by using economies of scale. Consumers trust market leaders and will opt to purchase from them to reduce risk. Market leaders have a thorough understanding of their client base's purchasing decision-makers and use aggressive advertising to capitalise on that information while building their brand.
Market leaders are more likely to recruit high-quality development partners and to be inventive in embracing technologies and procedures that will help them stay ahead of the competition.
When it comes to how market leaders use and acquire market share, they must exercise caution. Antitrust lawsuits may be filed if a firm becomes too dominant in the market or appears to be abusing its position.
Microsoft, for example, was previously a target of regulators. Furthermore, from the standpoint of an investor, a market leader may not always be the most lucrative. Despite having the largest market share, the company's overall expenses, which include product R&D, production costs, marketing costs, and so on, may be too expensive to make it the most profitable among its competitors.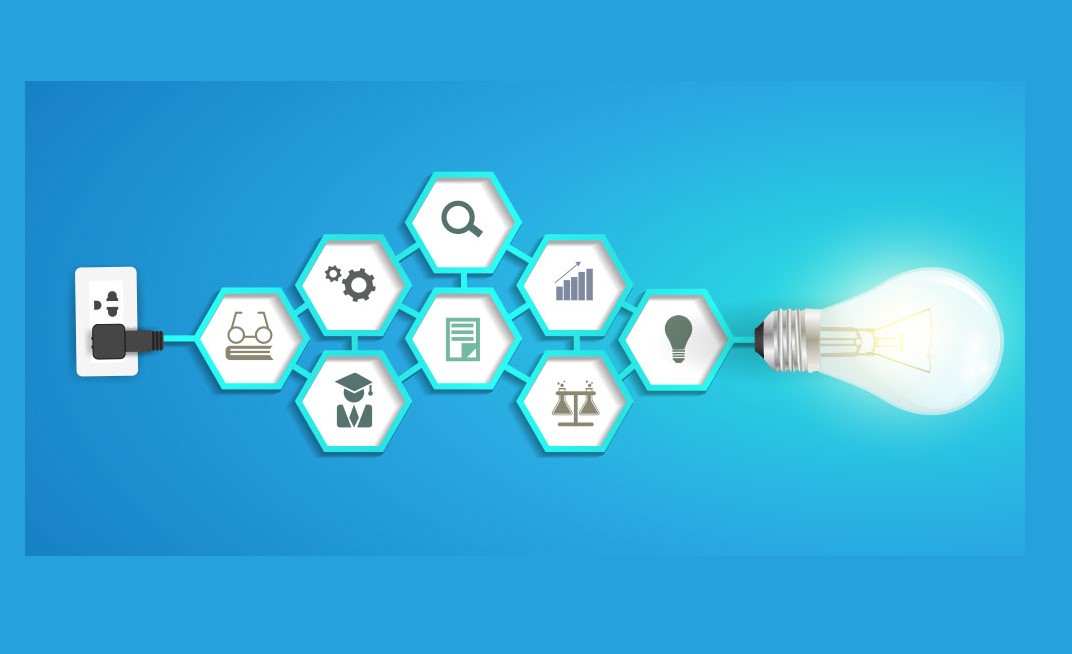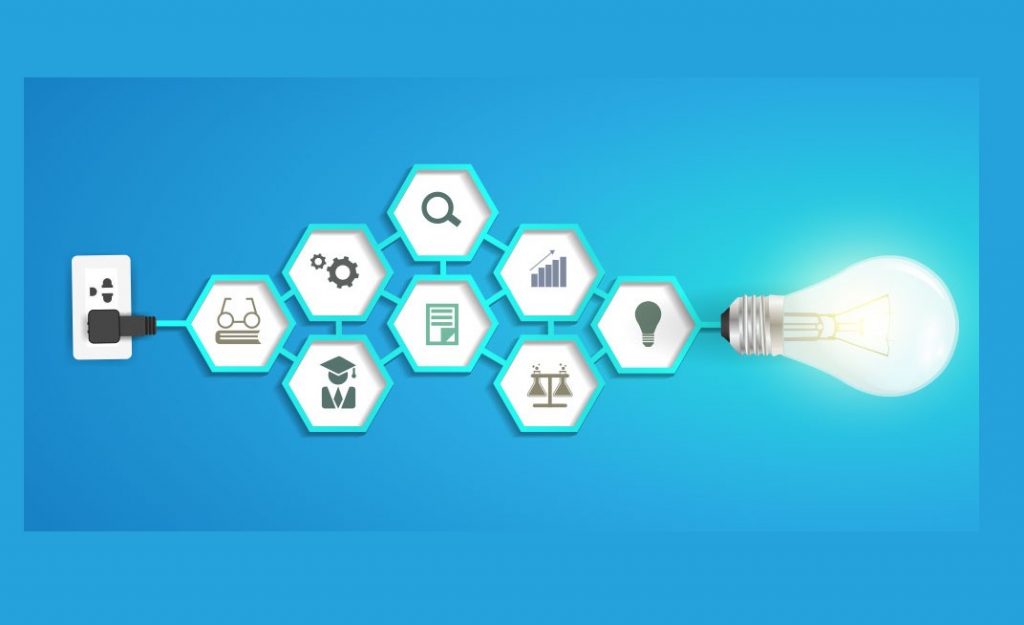 Be the king of your industry by Absolutecreative's services
We're a group of technologists, designers, and data geeks dedicated to providing you with openness and accuracy, no matter where you are in your financial path. Everything we do is geared at assisting you in getting your ideas and insights throughout your company and into better business choices.
We help our clients get a genuine competitive edge, win more business, expand quicker, and create more referrals by assisting them in developing a true competitive advantage. It is critical to engage with audiences while developing a brand. To be successful, a company must be able to recruit and maintain a sufficient number of qualified workers who can effectively represent the company.