Happy Shrimp

:International Seafood Producer Branding
The family business has been in the market for over 50 years and has been engaged in shrimp farming and packaging and wholesaling frozen shrimp. They were looking to build their brand as an international brand focusing on Europe, and they asked us to help. We provided comprehensive support for their brand strategy, brand architecture, marketing strategy, and advertising campaign.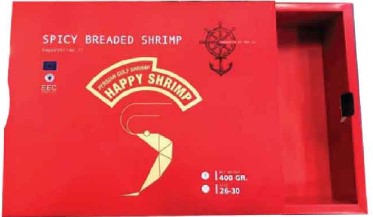 As As the market was quite competitive, it was not easy to gain market share even if you had excellent quality products, and it was challenging to launch a new brand. We began by conducting in-depth research, analysis, and study to uncover market practices and customer behavioral principles that were superficially known to the market size and customer needs but were not apparent to the public. Based on the ideas we obtained and the client's brand story, we developed a brand architecture to give the product brand identity and increase market share and brand awareness.
We are constantly growing with our clients …