The question :
Does building your brand help grow your firm?
get branded be remembered
Six Brand Essential is created and make to give firms an insight into brand-building process and impact.
Absolute Creative is only a branding agency to use this method.
It has on the growth of your firm. Whether you have just started your business or have been in business for some time, this branding method will give you the secret to building a thriving firm and gaining a sustainable competitive advantage in the marketplace.
The history of branding goes back to the old day. Product/ service branding derives
from burning a logo into the hide of cattle or other animals. Branding was a method
by which one farm or ranch could quickly identify their property. The same principle applies to corporate branding.

A successful corporate brand doesn't just guarantee immediate recognition among consumers;
it will also result in a wealth of psychological
associations, and emotional connections.
Build your brand.
Build your business.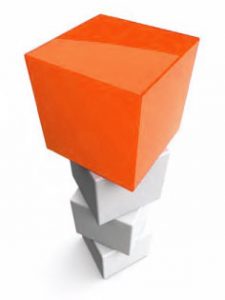 If you are in business, you face challenges on many levels.
For example, as a professional service firm, your employees, time and expertise are your product.
You can't stockpile it for use in periods of Hugh demand. Worse still, your product can have a bad day, jeopardize a critical relationship, or suddenly move to a competitor with your client in tow.
The biggest challenge of all a substantial competitive advantage in the crowded market place. How can you attract the right client? What's the best way to compete for talented staff? How can you stand out from your competitors?

The secret to building a thriving business lies not in the size of your marketing budget or your technical ability but making the most of your most underutilized asset: YOUR BRAND. To know why it helps to understand how firms grow and to know the six brand essentials.

how firms grow:
most firms grow organically by acquiring the right clients- clients that three
critical characteristics:
1. they are profitable
2. they are loyal
3. they refer other clients
These clients are firms core customers. They are your growth engine.
Core customers are the firm's most straightforward and trouble-free clients, allowing you to do what you do best
without a lot of interference. Because they are emotionally vested in the firm,
core customers tend to refer the firm to others, typically with enthusiasm.
While the concept of the core customer concept is intuitive and straightforward, it can be devilishly
tricky to achieve. Why? Because most firms are unsure about their real competitive advantage.
Consequently, they send a mixed message that confuses both prospective clients and employees.
From the outside, all firms start to sound, look and feel the same. This sameness and confusion
make it harder for you to meet three key challenges that are necessary for growth to thrive. Management has to address three critical challenges that face every firm in its
quest to accumulate core customers.
management challenges
Creating a Competitive Strategy
Management must develop a strategy that resonates with its desired core customers and gives the firm a sustainable competitive advantage. It would be best to find a way to differentiate you're meant to potential core clients and establish an emotional connection. For example, you can relax. We'll fix your problem, Or we will be easy to work with it. That would be his is your brand promise, and getting it right is not easy.
Finding and retaining the right people
A successful, firm must be able to attract and retain a sufficient level
of qualified employees who can represent the firm with distinction.
Delivering on Promises
A firm To maintain credibility must be able to deliver on the promises it makes. In the face of intense operational demands, it's easy to cut corners.
Successful firms develop systems that allow them to keep their eyes
on the prize, without sacrificing their brand promise at the operational level.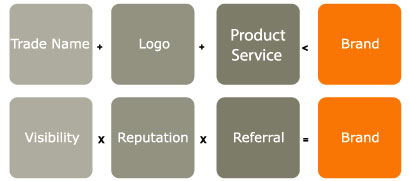 A brand is more than a logo, trademark or website.
A company's brand touches all aspects of a business, from market
awareness of reputation and referral potential.
When you consider the six brand essentials, you'll discover that a well-conceived brand will help you address all challenges.
a great brand makes it much easier to attract core customers-
these valuable clients are the customers are propelled a firm's growth
When core customers are ready to make referrals, a firm's brand will provide the credibility to support their claims.
A brand also set standards for daily operational performance.
It helps management decide what level of service and expertise is required to maintain a competitive advantage, fulfill the brand promise, and live up to its values.
Absolute Creative is a highly expert branding agency to help make your company, product and service the obvious choice.