Features of a good design agency
You may want to know what the characteristics of a design agency are and what it does. This question arises for many people who work in the field of website design and online businesses. It is interesting to know that these days, design agencies, in addition to matters related to the design of your site, and sometimes undertake the production of site content and many other things, such as user experience design and online advertising. A good agency can also SEO your content into the keywords you want and optimize your site to shine with unique and SEO-enabled content on the Google rankings.
Some agencies will first try to gain the necessary understanding of your product and business and then design the site and develop a strategy and content production for your site. Many design agencies will also create a professional and practical application for you if you wish, so that your business is easily accessible on any mobile phone. To learn more about design agencies, stay tuned for the rest of this article.
Design agency
If you have been in the field of website design or have been a customer of these services, you know that website design focuses more on the appearance and programming code of the site. That is, something must be done so that the site can attract more customer attention. The design agency is responsible for attracting the audience to your site. Design agencies typically use a lot of graphic designers who have a very good and user-friendly graphical interface (UI) of the site. Sometimes these designers work on a project for a month or more to get the job accepted.
These designers also focus on logos, color schemes, branding, and content to be produced. Most of these designers use software such as Photoshop and Illustrator for high quality design.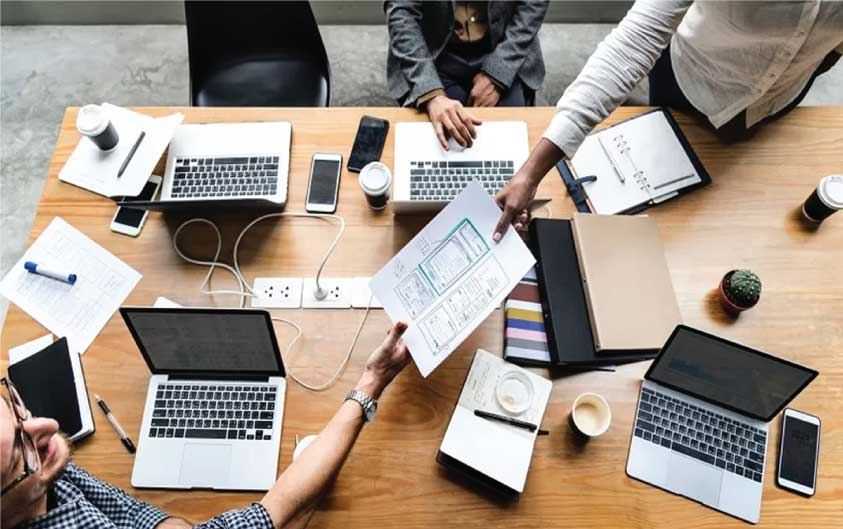 In general, in the work of graphic designers and designers, 8 principles must be observed, which you will get acquainted with in the following.
Grouping: This principle means categorizing graphic elements to create an organized page

Balance: This option is called visual flow and stability, which is provided to users through the site. Sustainability creates an experience that is very easy for users to understand
Alignment: This seeks to create an organized and orderly design that can make the content on the site more understandable by creating a connection for the user.
Colors: Setting moods for users and is essential for organizing elements on a page. In order to strengthen the brand identity, the colors used must be stable and consistent
Hierarchy: This option is observed in order to attract the audience to the site. This is done by changing the style of the elements. For example, changing the color of words can be effective in creating a hierarchy
Repeat: This option keeps the site tidy and stable. This is done by experimenting with different elements on a page, and each graphic or text element that is useful to repeat is used two or more times.
Contrast: Attracts the user's attention to important elements through differences in size, color, thickness and style
Space: This option helps highlight important information on the page by limiting distractions.
Characteristics of a good design agency
There are many design agencies, each offering a variety of services. You can go to any of these agencies, but you should know that the features and services they offer you are very different and it is very difficult to choose a suitable design agency.
Familiarity with the market
The first thing you need to do in working with an agency is to study the market for your business and the purpose of your site. Professional design agencies try to get a good understanding of your product or service first so that they can implement the best idea and strategy for you. Note that sometimes the agency may not know your business well or may not offer it to you, in which case it is advisable to do it yourself and describe the business in full to the agency.
In order to get good services from design agencies, you need to know that your budget has a huge impact on the level of services of different agencies. Some agencies will first ask about your budget to see what services are right for you. In some cases, you should see what services are useful for your site and do not spend extra and unnecessary budget.
Note that in SEO services, getting a good ranking depends on your keyword, and the cost of producing content and getting a ranking for competitive keywords is much higher than regular keywords.
Developing a site design and content production strategy is done according to the type and nature of your business and your keywords. This is very important and has a huge impact on your business. It's one of the tasks of design agencies to choose the best keywords for you. In fact, the difference between good and bad agencies is when they are in competitive situations such as your site SEO in competitive keywords. The company that develops the site design and content production strategy has the task of setting marketing goals, hiring experts for the project, and providing you with the highest quality work at the lowest cost.
Website and application design with a design agency
An important topic that is very common among design agencies is website and app design for business. The site and the app are a bridge between your business and the virtual world. If your business continues to operate without an app and site, rest assured that there is not much room for improvement in your business. Design agencies can easily design a good site and app for you. The site and app teams include a UI designer, a user-side developer, a server-side developer, and a programmer.
Note that some agencies offer offers that you do not need at all to charge you more money. One of the factors that good design agencies should have is honesty with the customer. Agencies, with their full potential, should offer you only the services you need. Sometimes you do not even need a site or app, but some agencies will make you dependent on the site and app to charge you extra for annual charges such as renting hosting or support and technical improvements. Before consulting design agencies, try to get advice from an expert so that you have the necessary information in this field and pay attention!
Content
Content is known as one of the most important components of a site because it is the content that attracts the audience to your site. If we want to examine good content from the perspective of a user, we must say that a content must be very simple and fluent, so that the audience receives all the concepts well.
If we want to examine the content from the perspective of a webmaster. We must say that the content must be unique and seo-oriented. So that there is no other version of it on the web and it is produced in accordance with SEO principles. Another point to consider is that the audience should be attracted to the text and stay on the site to reduce the bounce rate from different pages of the site.
Content production from the point of view of the author or content strategist should be performed in a way that is sufficiently accurate and attracts the audience and the site administrator. Another point is that the designer must consider the keywords and SEO strategy in content production. Content is something that is ubiquitous in cyberspace, and good, functional content can turn your site upside down. Good content can influence your site ranking and put your site in a good place. In a good design agency, the content of your site is analyzed in every way and the best content is provided to you.
SEO
SEO is another important element of SEO site design that has a great impact on your site's ranking in Google. One of the tasks of design agencies is to design a site in the form of SEO. It has a good site, both good and bad. You should know that SEO has a very important role in digital marketing and causes a lot of visitors to your site. Search engine optimization is a very important issue for webmasters.
Imagine that you have the best content that can reach a large audience. Your content is essentially burned because your site SEO does not allow your site to be seen. SEO can be considered as Google food, imagine if your site does not have good SEO to submit to Google. Google also ignores you and goes to sites with good SEO.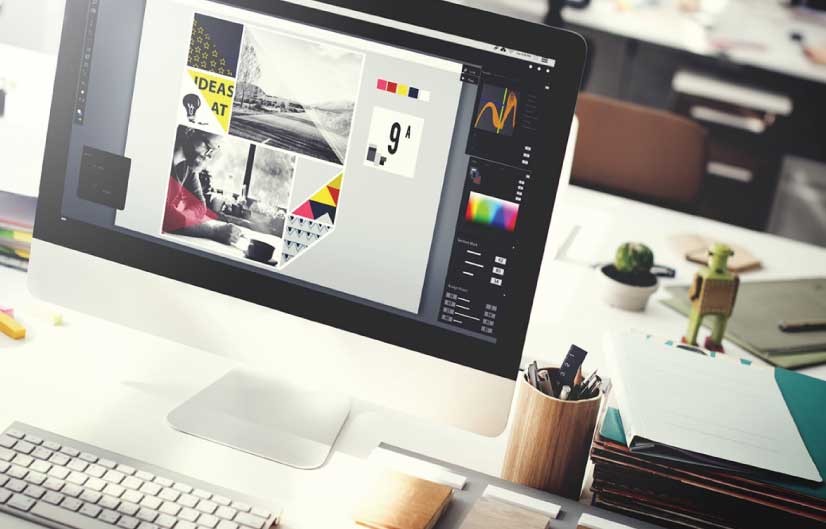 Speed
This feature is very important on your site. If a visitor comes to your site and encounters a low speed of your site, they may leave your site at the first moment. This will increase the bounce rate on your site and decrease your site ranking.
Being realistic about activities
If an agency says yes to your deadlines and budgets without clearly understanding what's involved, beware. Take care of this point because that's so important. It means one of two things: One, they didn't understand the full scope of the project or, two, they are saying whatever you need to hear. Either one spells disaster.
In fact, if you have a large project, such as a robust website, it's often hard to know what the completion date, or even the final cost will be until the agency delves into strategy and research.
A good agency will tell you what's realistic, and then outline the reasons and an alternate approach if needed, rather than just saying yes. It's better to know up front that you can't have your new brand launch or website within the price or deadline you expect, than to have false promises, unplanned costs and missed deadline.
Features of a good site
You may be wondering what the characteristics of a good site are and how to identify a good site. Note that the site SEO is displayed on the sites according to its keyword. In the following, you can get acquainted with the features of a good site.
Good backend
Good frontend
Fluent, simple and understandable content
Low conversion rate
Mobile-specific design (design method called "mobile first design")
Visible on mobile phones, tablets and other devices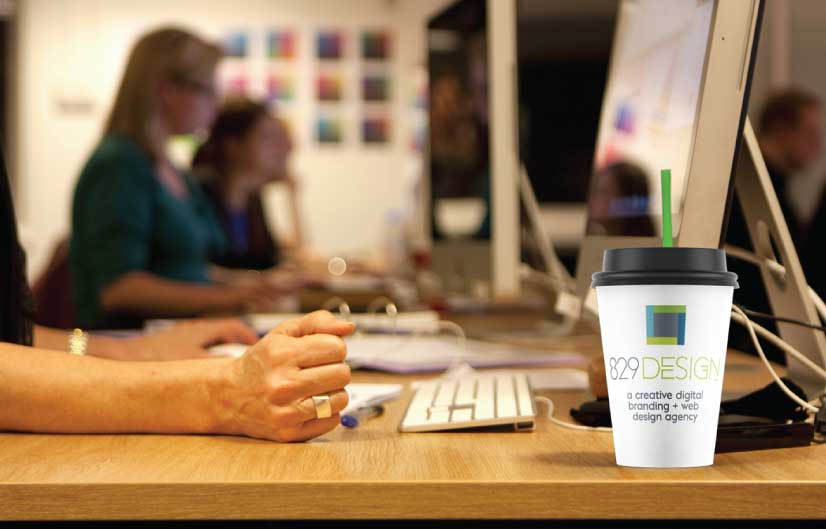 The role of a good site in successful digital marketing
The impact of a good site on digital marketing is huge and you should know that your site is known as your place of income and business. Imagine that your site is a store. You prefer to buy from a good and clean store or a store where dust is sitting on its products. Your site is the same and you remove dust with good content and SEO and attract your audience to your products. In the following, you will learn about the impact of a good site on digital marketing.
You have more audience in a good and well-targeted site and as a result you sell more products
A good site can increase your ranking in search engines
On a site with good content, the conversion rate is at its lowest
Other sites refer you
Contacts are always confident in the security of your site
Conclusion about design agency
In this article, we provide information about the features of a good design agency to you dear readers. If you need a professional and creative design agency in Canada, you can open a special account on our services. Note that you can leave zero to one hundred of your site design along with ancillary services such as content production and online advertising to us.
To find out what you need for your business, it is best to first consult an online business consultant who will give you the information you need about your business needs, and we also provide these services.