To create a strong brand, we must first have a complete, accurate and comprehensive definition of it. We need to fully define the brand identity we want to create, and these are the realities of what the brand is based on (the foundation).

Managers must develop a strategy that resonates with its desired core customers and gives the firm a sustainable competitive advantage. You must find a way to differentiate the firm from the competition in a way that is both meaningful to potential core clients and establishes an emotional connection

Few words that tells potential customers the benefits they can expect, An effective phrase is the cornerstone of a branding strategy and creates a memorable image in the customers' minds. absolutecreative's creative talent can make Simple, Direct, Authentic tagline.

Brand strategy is a plan that encompasses specific, long-term goals that can be achieved. This achievement has been defined in values and brand promise. A well-defined and executed brand strategy affects all aspects of a business and is directly connected to consumer needs, emotions, and competitive environments.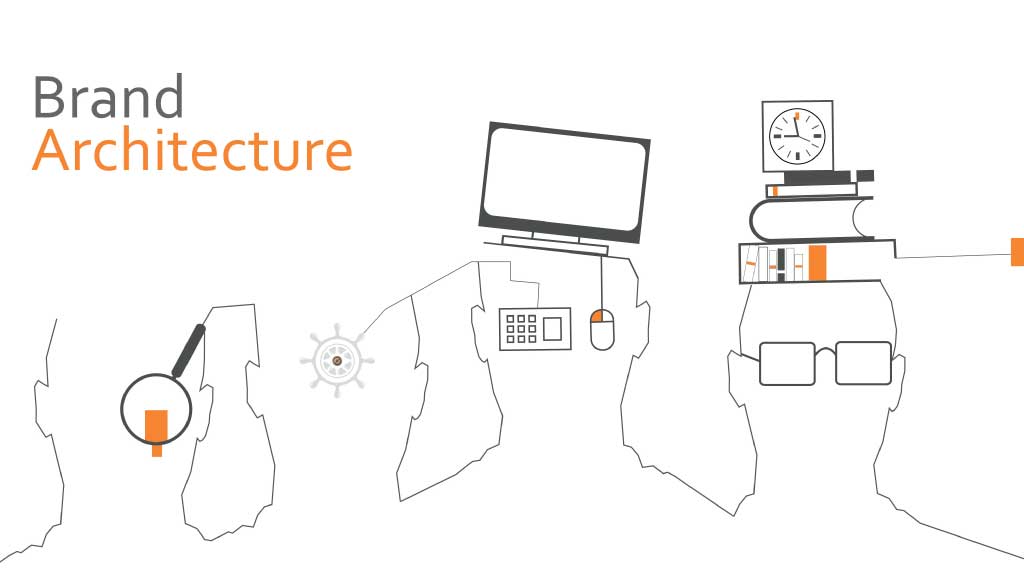 Brand Architecture
The simple expression of brand architecture is: perceive the family they are living in one house and the relations, values, rules, and organization that they have between each other which is carry out with each person who is living in the house individually so it doesn't matter you are small company (family) or big company, if you have a family of brands, it is good to have brand architecture. For successful brand architecture you need to have a strategy of brand architecture which is defined as the logical, strategic and relational structure for all of your brands. The kind of brand architecture is :Branded House, House of Brands, Endorsed, Hybrid.

Think of how quickly the average consumer can associate the name, A good memorable name is one of the most important branding and marketing tools in your company's arsenal, Creating the right name is a mix of creativity, meaning, impact,use and of course, availability, ac expert Team could create, creative, short, meaning full and memorable name.

Visual Identity
Engage Viewers. Provoke Action. Convey Quality, Increases visibility in the relevant marketplace.Visual identity plays a significant role in the way an organization presents itself to both internal and external, such as a well known brand name, logo, font, symbols, colour, form and unique product and benefit descriptions, have an impact on the brand.These visual identity elements contribute to the consumer's perception and help differentiate from competition. visual identity expresses the values and ambitions of an organization, its business, and its characteristics.
Branding | Make a Bridge Between your Business and Customers
A Brand is A Symbol
Are you unsure what the term branding means? Don't be concerned! Even for individuals who have studied marketing, branding is one of those marketing ideas that is a little hazy and may rapidly become confused. Today, we'll look at "what is branding" and try to come up with a clear response using simple terms and examples! To grasp the notion of branding, we must first comprehend what goods and brands are.

A brand is a name, word, design, symbol, or other element that distinguishes one seller's product or service from that of others. A brand may be defined as the concept or picture that people have in mind when they think of a company's unique products, services, and activities, both practically and emotionally.
As a result, a brand is formed not only by physical characteristics, but also by the sentiments that customers acquire toward the firm or its product. When exposed to the name, logo, visual identity, or even the message delivered, this combination of physical and emotional signals is activated.
We, at absolutecreative.ca, are highly knowledgeable about the services we provide. Our major goal is to assist in the creation, development, maintenance, and improvement of brands. Our broad umbrella may include creativity, design, and communication, but our primary focus will be on branding strategy, either building or renewing companies.
What is the heart of branding?
Branding is the act of developing and moulding a brand in the minds of consumers to provide a meaning to a certain organisation, company, products, or services. It's a technique used by businesses to help consumers easily recognize and experience their brand, as well as offer them a reason to pick their products over the competitors', by defining what the brand is and isn't. The goal is to attract and keep loyal consumers and other stakeholders by consistently delivering a product that meets the brand's promises.
Branding does not affect consumers only
Branding is not developed only for affecting consumers, if applied correctly, it can be influence employees and stakeholders involved in the company:
Consumers: As previously said, when buyers are unsure about the same product from multiple firms, a brand gives a decision-making shortcut
Employees and shareholders: Successful branding tactics contribute to a company's reputation in addition to assisting consumers in distinguishing comparable items. Consumers, employees, investors, shareholders, suppliers, and distributors are all affected by this asset. If you don't like or feel attached to a brand, for example, you generally won't want to work for it. If, on the other hand, you believe the brand understands you and produces items that inspire you, you will most likely want to work for it and be a part of its universe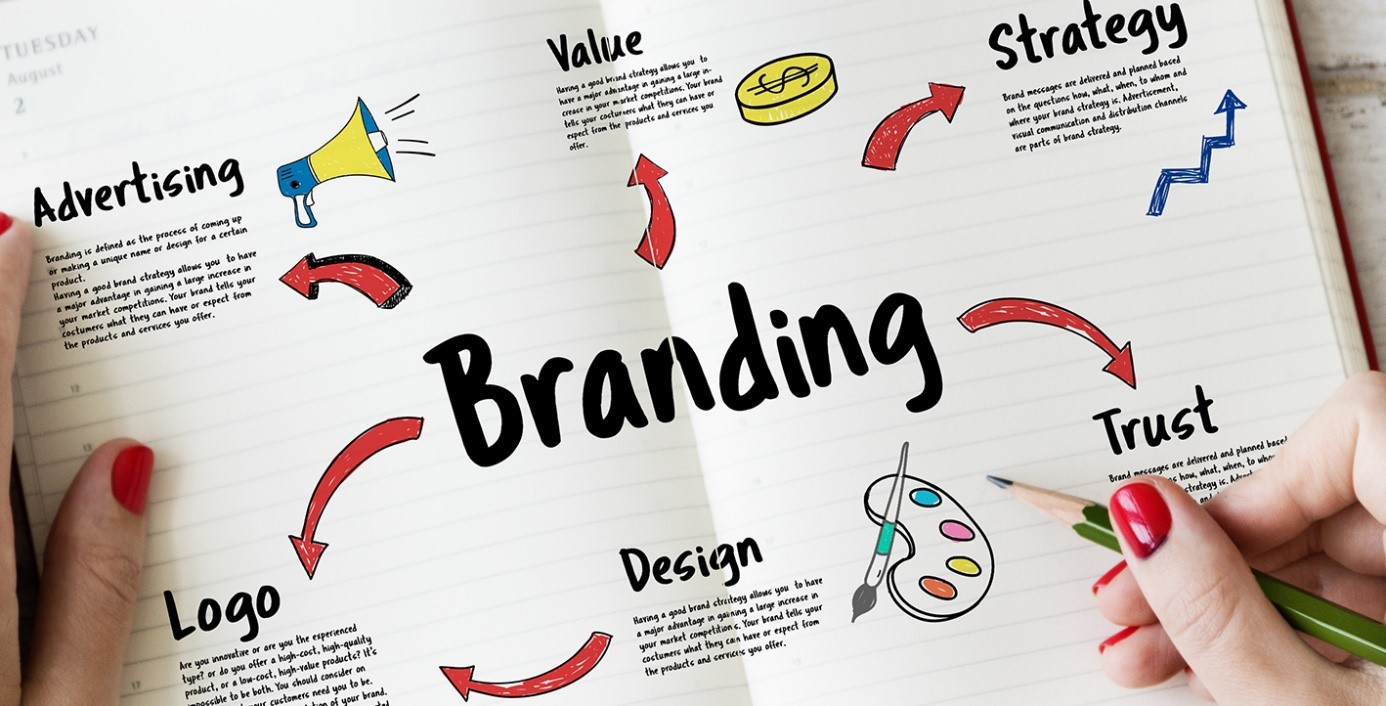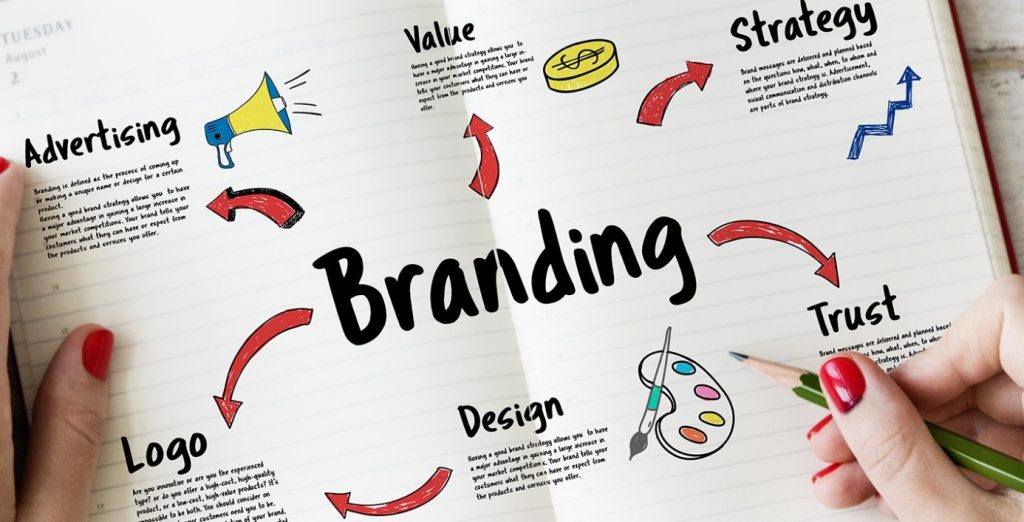 Company's brand is beyond just a logo
A logo, a name, or a colour scheme aren't enough to define your brand. It is, at its most basic level, who you are as a firm. Customers' perceptions of your company are shaped by your branding, which can elicit an emotional response at every touch point if done correctly.
Businesses with strong brands are more likely to retain long-term consumers and have an easier time attracting new customers since they already know what they stand for. All of this is to suggest that if you aren't successfully branding your company online and elsewhere, you're placing big roadblocks in your marketing efforts.
5 benefits of branding for startups and small businesses
Small firms, in particular, need to attract and keep loyal consumers, and branding will help them accomplish so. If you're on the fence regarding branding, here are 5 reasons to think about it:
A strong brand serves a specific function and will help you stand out among competitors in your sector
You will appear to be an expert if you have a well-established and distinct brand. People are more inclined to buy from you if you appear to know what you're talking about and come across as an expert
You'll come across as a professional after you've created a strong brand, and you'll be able to charge accordingly!
Branding elevates a company and increases awareness and loyalty. Customers are drawn to companies with values that are similar to their own
Customers will remember you if you deliver on what your brand promises; they might be the most effective form of marketing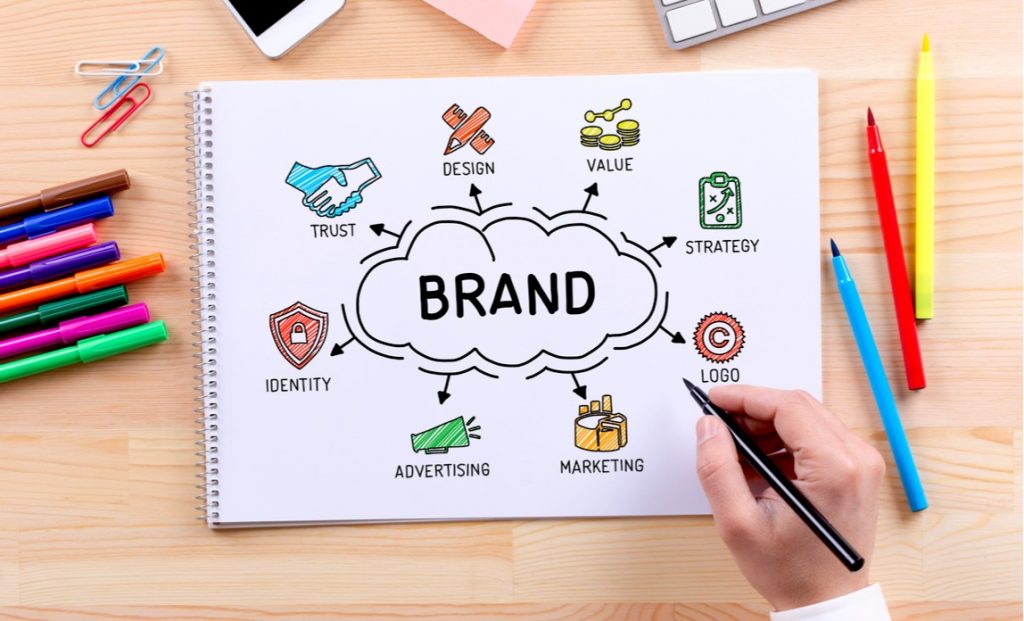 Top branding services help you with marketing campaigns
Branding services are approached from a variety of perspectives, assisting firms in every manner imaginable to develop, preserve, or extend their brand. These big six may help you focus on who you are and what you have to offer in your marketing approach.
Logo design
Brand messaging
Brand positioning
Brand voice
Style guide
Social media branding
Absolutecreative presents all of these approaches in one package for your company. Branding, if applied correctly, could be more beneficial than you ever imagine.
Logo Design
First impressions matter, and for many potential consumers, your logo will be their first impression of your business. A corporate logo is the organization's face, and it should tell potential consumers all they need to know about your firm straight away.
What comes to mind when you think of nearly every brand? It's most likely their logos. Top businesses' logos transcend regional and international barriers, becoming instantly identifiable throughout the world.
Take, for example, Coca-Cola. It is, by all accounts, one of the most well-known brands in the world. Regardless of whether the emblem is written in English or used a cursive style that peaked in popularity 150 years ago, 90 percent of people across the world recognize it.
Without having to say anything, logos may tell potential consumers a lot about your company. The Spencerian Script for Coca-Cola is inspired by the company's lengthy history and a core product that has stayed nearly unaltered for over a century.
Coca-Cola is popular because it is a trustworthy product. They understand what they're getting out of it. Attempts to change the formula in the past have turned into cautionary stories about brand mismanagement.
Logo design services may provide a great visual depiction of a business's historic heritage, cutting-edge and revolutionary ideas, or no-nonsense professionalism, depending on what the company wishes to emphasize.
Absolutecreative assists in the creation of logos that do more than grab the eye; we build a distinct brand and represent fundamental corporate principles.
Brand messaging
What services do you have to offer customers? How do your services or brand experience stack up against those of your competitors? What do your consumers get from your company that they can't obtain elsewhere?
These and other questions should be addressed in your marketing messaging. It pervades everything from marketing materials to tag lines to product descriptions, defining who you are as a firm. There are several variables that go into brand message, including:
Product positioning
Target audience
Brand principles
Organizational culture
Key differentiators
Value proposition
Everything your business says should have a purpose, and that purpose should always be consistent with your brand messaging. Take a look at Subway. It operated a very popular – if unimpressive – fast-food company for decades. It is now the US's largest fast-food chain, accounting for 18.5 percent of the overall market. Subway's success can be attributed in part to its adjustment in marketing to cater to health-conscious customers.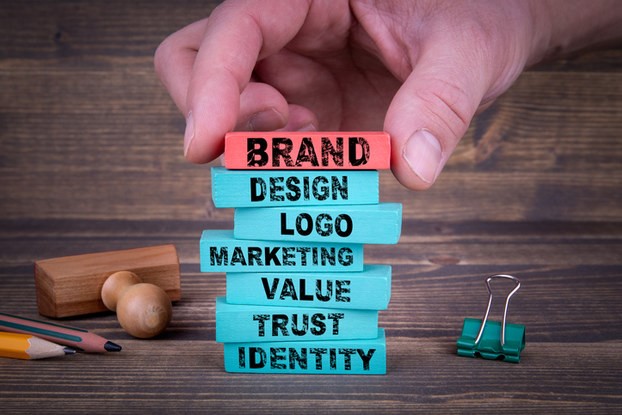 Fresh food and healthy eating have been emphasised in every branding shift and development over the last two decades. The brand's slogan, "Eat fresh," is a perfect example. Even renaming staff "sandwich artists" indicates a dedication to high-quality cuisine.
Businesses may get professional advice on how to develop the perfect message for their audience, industry, and organisation by working with Absolutecreative.ca. In some situations, a little adjustment to a current strategy is all that is required, while in others, a complete rebranding is required.
Brand Positioning
Although brand positioning is a subset of brand messaging, it is significant enough to merit its own examination. In a nutshell, brand positioning is the process of distinguishing oneself from the competitors. What do you bring to the table that sets you apart from the competition in your market? It will be tough to persuade potential consumers to select your company over another if you don't have a clear response to that issue.
Matching your skills with your consumers' expectations and wishes is the key to developing a successful branding strategy. The goal of brand agency is not to overstate or overpromise. They just want to learn more about what makes your company distinctive and how to effectively communicate those advantages.
However, branding companies, like Absolutecreative may assist with this. We, at Absolutecreative can figure out what customers want, what your company can actually deliver, and how those products compare to your rivals through market research and organisational analysis.
Brand Voice
Brands, like people, have their own distinct ways of expressing themselves. Some are welcoming, while others are irreverent, while others are unfailingly professional, and yet others are aspirational. It's critical to establish a brand voice and stick to it across all contact points, marketing initiatives, and consumer interactions.
Your company's identity is solidified by having a strong brand voice, and any divergence might negatively influence your organization's perspective. Many businesses require assistance in determining what their brand voice should be and how to develop it.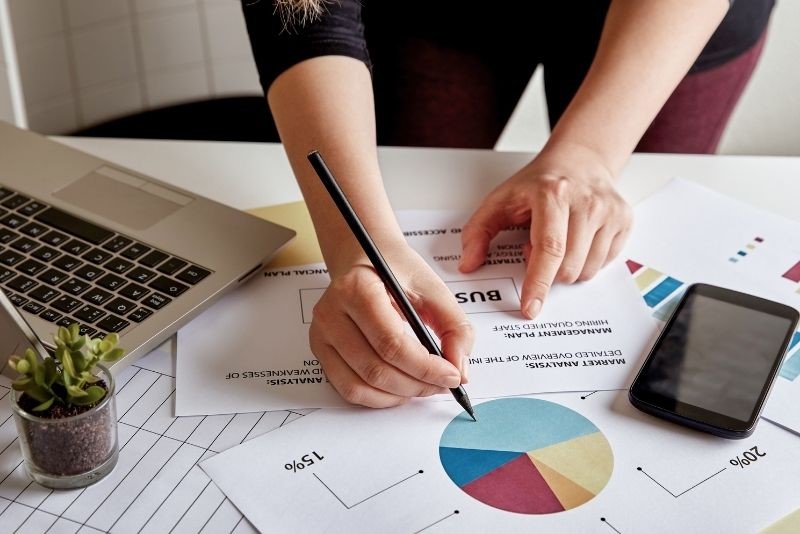 Absolutecreative.ca, once again, examines your sector, client base, and business culture to decide the best strategy. For example, in the financial services industry, where clients are seeking for expert help and direction, a humorous, conversational brand language would be inappropriate.
Style guide
After you've identified your brand voice, you'll need to codify it so that every employee and stakeholder understands how to use it. This is where a style guide may help. Style guidelines may help you define your brand's voice, message, design concepts, and more.
They teach your employees and business partners how to use the correct language in certain situations, what colour schemes to use in design layouts, and how to connect with your target audience most successfully.
Absolutecreative will assist in the creation of thorough style guides to ensure that there is no doubt about how to effectively represent your company.
Social media branding
Many businesses face difficulties when it comes to social media branding. On the one hand, you want your branding to be consistent across all platforms. On the other hand, more irreverent and fun material thrives on social media platforms like Twitter and Instagram.
Businesses must find a method to maintain their brand messaging, voice, and values while leveraging social media's natural capabilities. It's a delicate balancing act, and many businesses end up falling flat on their faces.
Working with a professional branding firm may be quite beneficial in this regard. They have a thorough grasp of what material performs best on various social media sites and how to use those platforms successfully without jeopardising brand integrity.
You are the face of your company. If you can't properly explain what your brand stands for, it'll be difficult to persuade potential customers to choose your company over the competitors. Branding services may assist you in identifying your fundamental values and packaging them into a statement that connects with your target market.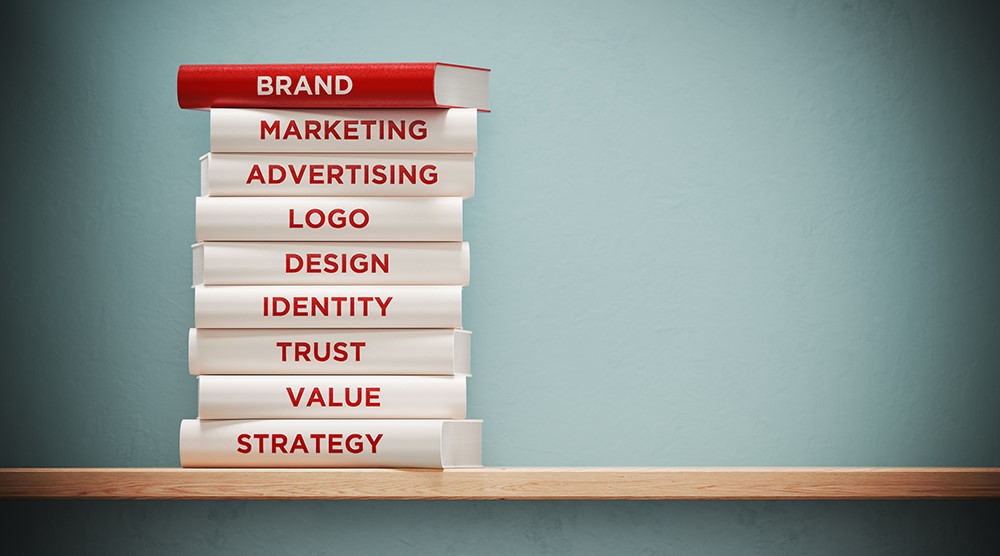 Why is it important to cooperate with Absolutecreative.ca as a branding agency?
We've discussed why having a brand, keeping a brand, and building and growing your brand are all critical in many of our posts. What's essential to remember about all of this is that you can't always do it alone, and that professional assistance is always appreciated.
Your brand is what allows you to acquire a competitive edge, develop a strong brand communications plan, and, most importantly, expand your reach and target audience. Choosing a branding firm to work with will assist you in accomplishing all of these goals and more. You must choose the best branding agency for you, which may not always be the one that tells you what you want to hear.
We, at Absolutecreative.ca, will essentially assist you in discovering what makes you, you! We'll also help to design your company's image, increase staff incentive, and motivate people to work for and support the brand. And, because branding is so crucial for a company's success, having brand professionals on your team can help your company expand in the long term.