To create a strong brand, we must first have a complete, accurate and comprehensive definition of it. We need to fully define the brand identity we want to create, and these are the realities of what the brand is based on (the foundation).

Managers must develop a strategy that resonates with its desired core customers and gives the firm a sustainable competitive advantage. You must find a way to differentiate the firm from the competition in a way that is both meaningful to potential core clients and establishes an emotional connection

Few words that tells potential customers the benefits they can expect, An effective phrase is the cornerstone of a branding strategy and creates a memorable image in the customers' minds. absolutecreative's creative talent can make Simple, Direct, Authentic tagline.

Brand strategy is a plan that encompasses specific, long-term goals that can be achieved. This achievement has been defined in values and brand promise. A well-defined and executed brand strategy affects all aspects of a business and is directly connected to consumer needs, emotions, and competitive environments.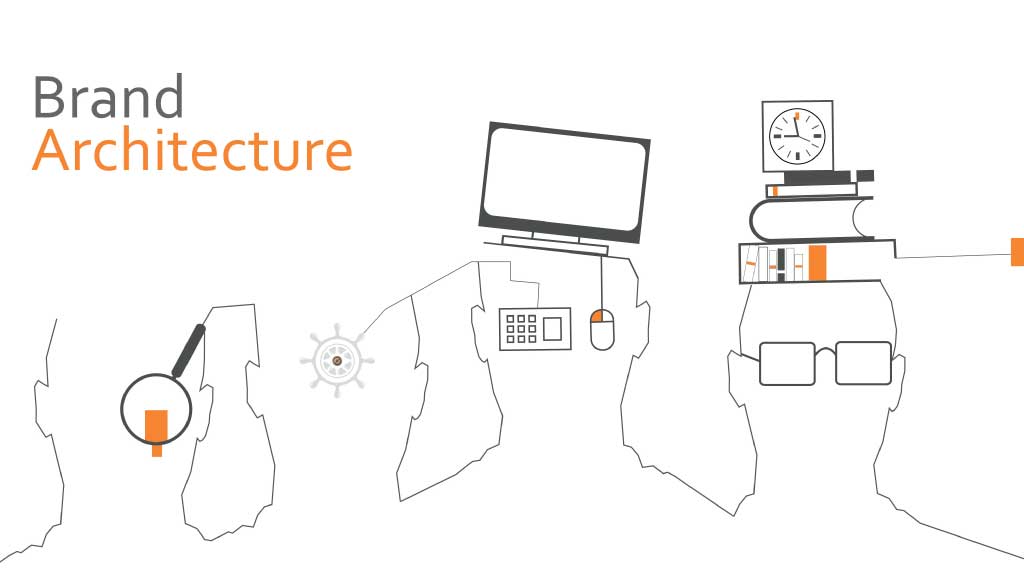 Brand Architecture
The simple expression of brand architecture is: perceive the family they are living in one house and the relations, values, rules, and organization that they have between each other which is carry out with each person who is living in the house individually so it doesn't matter you are small company (family) or big company, if you have a family of brands, it is good to have brand architecture. For successful brand architecture you need to have a strategy of brand architecture which is defined as the logical, strategic and relational structure for all of your brands. The kind of brand architecture is :Branded House, House of Brands, Endorsed, Hybrid.

Think of how quickly the average consumer can associate the name, A good memorable name is one of the most important branding and marketing tools in your company's arsenal, Creating the right name is a mix of creativity, meaning, impact,use and of course, availability, ac expert Team could create, creative, short, meaning full and memorable name.

Visual Identity
Engage Viewers. Provoke Action. Convey Quality, Increases visibility in the relevant marketplace.Visual identity plays a significant role in the way an organization presents itself to both internal and external, such as a well known brand name, logo, font, symbols, colour, form and unique product and benefit descriptions, have an impact on the brand.These visual identity elements contribute to the consumer's perception and help differentiate from competition. visual identity expresses the values and ambitions of an organization, its business, and its characteristics.